There are many touristic places in Nepal, this smallish landlocked nation lies in the middle of 2 hulks China and India. With plenty of beautiful mega mountain and multi-culture tradition tipped into one tiny territory. The vast majority of holidaymakers, who arrive here are fascinated by the several sorts of art, nature and cultural beauty that Nepal can offers. Geographical diversity of Nepal is very extraordinary for a small area, though this is small country, due to the variation of Land mass from Himalaya (Mountains) to Terai (lowland Plain), varieties of natural flora, birds, animals, insects, mountains, waterfall, hills, rivers and etc. are available to appreciate, these diversities made it more unique.
Top 5 Touristic Places in Nepal
Nepal is a heavenly place for adventures related fun activities such as hiking, rafting, paragliding, mountaineering, and kayaking to the leisure tranquil walks amid ancient historic temples sites and isolated palaces. This Himalayan land delivers most remarkable vacation experience, may just be compressed in a single trip, but It is surefire "Once is not enough". summary of the few best places to visit in Nepal is assumed below:
1. Khaptad (Non-Popular Tourism Place)
Despite rich in natural, cultural and religious and biological diversity, Khaptad does not seem to have essential importance due to the lack of physical infrastructure and promotion. Whole landmass gets covered with colorful flower in spring season and remain draped with white snow, during cold season. Khaptad is a perfect example of natural museum. The main attraction of this region is natural multi-color flower garden in large Himalayan field. There are 135 species of local flowers, 270 types of birds, and 225 types of herbs are available.
Religious sites such as Khaptad Baba's ashram, Shiva mandir, Pond, Tribeni River, Nag-Dhunga, Ganeshasthan, Kedar Dhunga have made this area more unique. The flood of internal visitors seems not bad but very few foreigner has reached this site. From past few years, the visitors have started trekking from remote Khaptad to Rara Lake.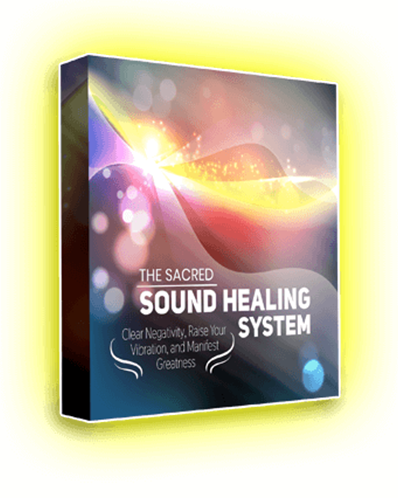 How to reach Khaptad?
Take a ride from capital Kathmandu to Dhangadi, a commercial hub of far western Nepal. Next again drive 7 hrs to Sil-gadi and trek to National park area.
2. Lomanthang (Partially Popular Touristic Destination)
Upper mustang's Lomanthang is not only an attraction for Local tourist but also equally fascination for Foreign adventurers. South Asian often choose this site to hit two target with one arrow, because they can visit Mukthinath plus enjoy great adventure tour. To know more about it, jump to why muktinath.
Mustang can be divided in to two parts, upper and lower, lower-part is well known and has been visited by many holidaymakers but upper-part is in progress to remain renowned. Because till few years ago, Lomanthang area was highly restricted zone and no visitors were allowed to enter in its premises. Now the time has changed everything, newly opened track made it easily accessible for visitors. But don't take it easily, still stamina and fitness is vital to hike around.
How to reach Lomanthang
Would you like to trek and soak in natural hot spring? if yes, no problem read here how to reach upper-mustang. If don't, no need to worry, take a short picturesque flight from Pokhara to Jomsom and tramp towards Lomanthang via Kagbeni (gateway to U.M).
3. Ghorepani (Very Popular Tourism Place)
Ghorepani Poon hill is the most popular trekking destination and one of Nepal's most convenient hill stations. It is quite famous among Foreign hikers. Poon hill is a delightful place to see the sunrise and mountains at the angle of to 180 degrees. No telescope is necessary to observe snowcapped huge mountains, because world's 7th and 10th tallest massif is not very far from here. Hotels in the Ghorepani area are well-equipped and trek is short and sweet, that's why many tourists prefer this place.
In the long and short Annapurna package, the majority of tourist include Ghorepani-region in their schedule. The smoke-free clean atmosphere of this region have ability to make happy, each holidaymaker. Over 20 more small peaks, including massive more than eight thousand meters high, Manaslu, Annapurna and Dhaulagiri Himalayas are seen from poon hill. Visitors can take pleasure lively by viewing bloom rhododendron covered jungle in spring season.
How to reach Poon Hill
Totally it takes 5 days to complete this short trek, take a drive to Nayapul from Pokhara and head towards main destination via Thikhae Dhunga. Within 2 days we can reach Ghorepani Poonhill and appreciate the natural and cultural beauty of it.
4: Inside Kathmandu Valley (Popular Tourism Area of Nepal)
Touristic places to visit in Nepal's capital Valley.
Kathmandu (KTM): Nepal's capital Kathmandu is the city with Prehistoric history, during medieval period it was called Kantipur. Since long ago, it remained most important commercial and industrial center in Nepal. The city was ruled by various Dynasty in different phase of history, has been honored as capital since ruled by Shah dynasty. However, the monarchy system has been abolished in 2008 AD and later officially turned to federal democratic republic of Nepal. Archaeologically, the history of human settlement in KTM has been found very old. According to the ancient scripture and study, people have started living at the Himalayas range since 9,000 years ago, it is confirmed by ancient carved sculpture found in the Kathmandu valley.
Major touristic places in Kathmandu Nepal: Pashupatinath, Swoyembhu Nath, Chandragiri, Champadevi, Taudaha, Balaju Baishdhara, Dakchinkali, Bouddhanath, Nagarjuna, Budhanilkantha, Rani Pokhari etc.
Bhakatapur: An ancient city, also known as Bhadgaun in local language, is another tourism place inside KTM valley. In the area, it is the smallest district of Nepal. Yearly thousands of tourists arrive at this Historic cultural town, and the number of visitors is growing rapidly every year. The famous Changu Narayan Temple and Bhakatapur Durbar Square which has been listed in the world heritage site lie in this small zone. Plus, Malla's period art, culture, and lifestyle of local Newari society added additional attraction on this place. In ancient period, Malla dynasty kings used to rule and live in this region.
Touristic places to visit in Bhakatapur Nepal: Changunarayan Temple, Suryabinayek Shrine, Nyatapola Temple, Bhaktapur Durbar Square, Bhairav Mandir, Nagarkot etc.
Lalitpur: Among three districts in Kathmandu valley, Lalitpur is the next touristic destination of Nepal. This place has been recognized by different names from ancient time to till date for instance Lalitpuri, Lalitpantan, Manangal, Yale, Patan and etc. It is also highly reach in historical and archaeological aspect. This district possesses significant important, due to the multiplicity of geographical structure, customs and tradition of different indigenous tribes, waterfall, rivers and streams, climate, etc. The famous historic Patan Durbar square is listed in UNESCO world heritage site.
Touristic places to visit in Lalitpur Nepal: Patan Durbar square, Godawari, Central Zoo, Maha boudha, Phulchoki, Chapa Gaun, Dhapakhel, Lama tar, etc.
5. Khopra Danda (Non Popular Tourist Place)
Khopra danda hiking track is truly one of the lately accessible trekking routes in Annapurna countryside and also linked with Annapurna base camp, wandering route apart from Tadapani to Khopra Hill or you can pretend Khayer Lake (Tal) treks path as well. You pass via Rhododendron jungle, Himalayan Bamboo splendid of Himalayan landscape that includes Mt. Dhaulagiri, Annapurna (I, II, III and south), Hiunchuli, Machhauchhare, Lamjung Himal and Nilgiri.
Every year, very few people are familiar with this trekking trail, it can be effective for people who wish take a walk on non crowed trekking route in Annapurna region. Jump here to know more detail about Khopra.
In Short: Above mentioned places are just a pinch, there are many incredible tourist places in Nepal. Among them some are quite famous and some are hidden and isolated due to different reason. It is not a right way to include all attractions in a single post, so i have included only few spots. I will try my best to include other great place in next article.
Do you have any suggestion feel free to comment or contact.