Muktinath Temple of Nepal (Chumig Gyatsa) and its premises are one of the great Pilgrimage (Tirtha Yatra, Tour) site for both Hinduism and Buddhism follower. There are several holy sites in Nepal, belongs to or related to different god and goddess. Among them this shrine area is very special, Situated in the Lap of remote Mukthinath Valley area at an elevation of 3,710 metres (12171 ft), near to the Ranipauwa, at the base of the Thorung La pass (a part of the famous Annapurna Circuit trekking trail) in Mustang district of Nepal.
There are 108 Divya Desham, this sacred temple is one among them, which is highly respected by Vaishnav group. The Muktinath Mandir is regarded as one amongst the 8 holy sites generally known as Swayam Vyakta or Divya Kshetra of deity Bishnu. Other 7 are Tirupati, Badrinath, Srirangam, Naimisharanya, Srimushnam, Totadri, and Pushkar. Mainly, it is the holy places to worship Lord Vishnu, likewise, the Pashupatinath referring to Lord Shiva. Moreover, it is also 1 of the 51 Shakti Pitham (Seat of Power) goddess spots.
The term Muktinath is derived from the Sanskrit word called Mukti and Nath. Mukti implies Salvation or Moksha and Nath stand for Master or god. The temple of Muktinath lies in higher elevation since it is also known as sanctuary above the cloud. The mesmerizing scenic view of its surroundings tends us to feel that we are in the different world. So, the site is equal importance for the trekking enthusiasts and for real pilgrims as well.
[blockquote align=center]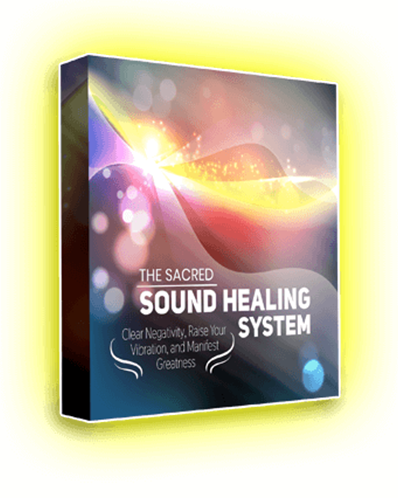 Hey do you know? Pulastya Pulhashram and Galeshwor Dham is not very far from here. You can visit there as well while you are in Mukthinath Yatra.
[/blockquote]
It is also stated that, after accomplishing a spiritual journey of Chardham Yatra of India. People must visit Muktinath temple, it means they shouldn't boycott Muktidham. Despite being in challenging remote region, thousands of Pilgrims (Tirtha Yatri) from a different corner of the world arrive here. However, we can see most of them are from India and Nepal because the vast majority of people do follow Hinduism (Sanatana Dharma) in this two countries.
This sacred Muktinath temple area is also widely known as Muktikshetra and or Shaligram kshetra. Saligram is a precious holy stone, which is deeply considered and respected as the incarnation of Lord Bishnu by Hindu people. The term Muktishetra is derived from the Sanskrit word called Mukti means Moksha or liberation and Kshetra refers to Place, which represents the site of salvation. According to the religious belief, it is only one spot in the planet, where we can see all the five major elements (fire, sky, water, air, and earth) in one place by which the universe is made-up of.
History of Muktinath Temple According to Hinduism Legend
By tradition, Shaligram Stone is worshipped as the materialization of Lord Bishnu, a god who is symbolized as Protector. It is also said that nothing is sacred as Salagrama to please Vishnu, which is only available in the riverbed of Kali Gandaki (especially in Mukthinath kshetra) of Nepal. 100s of millions of years ago there was a Tethys Sea, exact the same area where the Himalayas are standing now. These stones were formed by the fossil of worms, which were used to available at the depth of Tethyis Sea in the prehistoric period. In this regard, there are many legends about it, which are still available to study. The manuscripts narrating the worth of this holy space (Muktinath temple premises) can be found in Vishnu Purana with the Gandaki Mahathmye. It is a great place of worship for Hinduism, there are few other stories too. Briefly, one among them is described below.
History / Legend No. 1: According to the Purana, there was a huge battle between Lord Shiva and a mighty demon known as Jalandhar. Even many gods and goddess were unable to defeat him. Before coming to this point, I would like to state a related story of a Lady, her name was Vrinda. She was born of monster descent and extreme fan of Lord Bishnu since her childhood. When she became ready to get marriage, she got married to Jalandhar, who was belongs to demon clan and generated from the ocean. It is also said that he was the son of Siva. Because one-day deity Shiva threw his Light power into the sea, as a result, a powerful baby was born. Later, that baby became famous and brave asur king as Jhalandar. Brinda used to worship God Vishnu with great passion. Monster Jalandar was very powerful because of his wife Vrinda, she was fidelity to her husband.
The demon was very malevolent, he crossed the limit by declaring the war with God to achieve goddess Laxmi (wife of Bishnu). But she refused and tried to remind him of telling, we are brother and sister since she was too generated on Ocean. Monster impressed by her words and accepted the situation then he returned back.
Next, again he decided to attack Kailash to grab Parvati (wife of Lord Shiva) but these time he made a tricky decision, Jalandar used his power to change his appearance and became duplicate Siva. Parbati noticed the reality behind it by her spiritual power and quickly summoned Siva. Then the battle started between them, hundreds of weapons were launched to strike the monster but he was quite safe, because of her wife's faithfulness. After that other gods decided to have a bit of betraying to destroy a massive evil.
Lord Vishnu utilized his power to turn into a duplicate of Jhalandar and appeared next to Vrinda, she failed to notice the reality and she behaved like her husband. After this, she loses fidelity and Shiva slaughtered demon. Finally, when Brinda knew the reality she curses lord Bishnu to let him spent the life as Shila (stone). Therefore, later on, god, Visnu was compelled to take a birth as Shaligram in Muktinath kshetra. After giving curse she destroyed herself, then Tulsi Plant was born in her ashes. Lord was already impressed by her faithfulness so he respects her and feels more dearly loved than Maha Laxmi. Traditionally, while worshiping the Saligram it is necessary to have a Tulashi leaf too.
History / Legend 2: There are 51 Shakti Pitham, within India and Nepal, the term "Shakti Petham" is referred as Power goddess in a place. Among them, Muktinath temple is one. It is believed that the forehead parts of Mata Sati have fallen here. So, the Sacred Muktikshetra is regarded as a great Shakti Peetham for a Tirtha Yatra.
Legend / History No. 3: According to Himavatkhanda, Lord Vrahma mediated at the central part of the Muktishetra, exact the same place where we can see the Temple of Muktinath and Jwalamai now. It is also said that Brahma did fire sacrifice (Yagya) over here.
History / Legend 4: Some older people claim that the main idol of Mukthinath is the almighty of Jumli emperor, who used to rule in the far western side of Nepal. It is said that once it was in Jumla, but later it got vanished from there and reappeared at Muktinath. A few years later they knew about the incident and came to take it away. But they failed to take it because the statue became heavier than ever. However, they tried many times, when they take it to a bit far, next morning again it disappears from there and appeared to the same place again from where they had lifted it. As they decided to leave it at Muktikshetra, they were able to carry it. Eventually, they carried and established an idol at the same place where the main temple exists now and returned back to Jumla. Subsequently once in a year, many Jumlis arrive here by carrying their local deities to worship at Muktinath temple, they perform Puja in traditional style.
History of Muktinath temple According to Buddhism
Mustang's Muktinath Temple is widely popular as (Chumming Gyatsa), especially in Buddhist community. It is a central point which holds the faith of two different religions in same Sanctuary, it is one of the great aspects of this shrine in the world. It is a common place of worship for Buddhism and Hinduism. However, In Nepal, almost all Hindu people do worship and respect Lord Buddha too.
The meaning of Chhuming Gyatsa in Tibetan implies 'Hundred Water'. As per Tibetan Buddhism, Chuming-Gyatsa is a holy spot for the Dakinis goddesses, an energetic creature in feminine figure or widely known as Sky Dancers. Muktinath temple is one amongst the twenty-four prominent Tantric places. The Tibetan Buddhist norm claims that Guru Rinpoche (aka Padma-Sambhava) meditated right here, during his approach to Tibet. Remember that, Rimpochae was the founder of Tibetan Buddhism. Also, the idol is regarded as being an incarnation of Avalokitesvara (Chen-re-zig), a Bodhisattva who represents the infinite Kindness of all Buddhas.
A nearby Lake from Muktinath Temple is known as Damodar Kunda, the source of the Krishna Gandaki River (Kaligandaki) and Saligrama, as well as the starting phase of Muktikshetra, is also related to Guru Rinpoche. Damodarkunda has been termed as Men-chu in the Tibetan Language. Traditionally Hindu Priest (Pandit) perform ritual worship and Buddhist clerics (Jhumas) distribute blessed food items called Prasad, also they are the caretaker of Chuming Gyatsa (Main Mandir) from a century ago.
How to Go to Muktinath Temple and or Muktidham.
You know, Nepal is a mountainous nation and Muktinath kshetra lies in the lap of the Huge Himalaya. Actually, it is regarded as one of the challenging pilgrimage spots to approach. However, 1000s of pilgrims' dare to arrive here just to be blessed from their Faith Master. Anyway, it is the 21st century and therefore there are different means of transport facilities are available to make a journey smooth, so it's not very difficult to reach. Because of the lack of transport facilities and the roadways, previously Muktinath Yatra was extremely tougher if we do compare with the current journey.
Before starting your trip, you must know the general requirements to complete the trip successfully. It is vital to have a preparedness before traveling to Muktinath Temple of Nepal. Such as never forget to carry a warm clothes like Jacket, windcheater, trekking sticks, Light trekking shoe and warm socks, medi-kit, Sunglass, gloves, Moisturizer & Sunscreen lotions, water bottle, Vaseline cream, Face mask, torchlight, warm cap, carry few light food stuffs like chocolate bar and so on for energy.
Note for Yatri: Drink plenty of water and carry few Diamox tabs. Because we must apply precaution for Altitude Sickness.
There are plenty of tips on how to accomplish Muktinath Yatra /trip. If you are nature enthusiast and wanna emerge deeply on it, you can grab a mukti nath trekking route nowadays, which is quite famous in the name of Muktinath trekking trail. Or alternatively, you can catch a domestic flight from Pokhara to Jomsom then simply trek for 7 to 8 hrs from Jomsom to Mukthinath and or take a hike entirely from Pokhara via Kaligandaki river valley area as mentioned above, normally it takes around 7 to 8 days. A brief description per daily basis itinerary are specified below:
Remember it: Pokhara is the main junction, wherever in the world you are, it is vital to be here if you want to have Muktinath Darshan Yatra. But it is not fully applied for copter users.
1. Muktinath Tour / Yatra by Helicopter:
If you can afford, using chopper is quite an excellent idea. Because it can extremely reduce the consumption of valuable time. However, there are few points you must be aware of. It is safe to use copter for a short period of time. Helicopters can be managed from Government authorized Travel or trekking Companies or agencies. You must be careful too because there are many unauthorized agencies too. From capital Kathmandu, it takes approx. one and a half hour to reach Ranipauwa, a place which is nearby Muktinath Temple. From that place, you have to stroll for 30min to reach Main Shrine area. Do worship and fly back to the desired location.
Expected Flight Fare: Kathmandu to Muktinath helicopter fare is about 1400 USD per person. The price will become less, if you want to use helicopter from Pokhara to Ranipauwa. However the price may fluctuate sometime and the cost may goes down if you are in group. You may also like Helicopter tour to Everest and Annapurna Base Camp.
But if you want to stay for a long period over there, it will be better to choose another means of transport. Likewise trekking or take a domestic flight from Pokhara to Jomsom or grab any ground vehicles. Because, vast altitude variation in a small period is not good and enough for acclimatization, so there will be possible to have an AMS (Acute Mountain Sickness).
2. Muktinath Yatra by Trekking:
This journey is considered as a short and sweet trekking, which is loaded with many aspects. Usually, many non-veteran trekkers do prefer it because of non-lengthy adventure. This trek is widely famous as Jomsom Mukthinath Trek too.
1st Day: Kathmandu 1400m (4600 ft) – Pokhara 850 m (2,789 ft.): 6 hrs drive.
We can take a 25 min flight to Pokhara early in morning and also delight in incredible vistas of the mountain hills, valleys and plenty of rural districts from our flight. Or alternatively, you can choose different types of vehicles like bus, van etc. and ride it for Lake City.
2nd Day: Pokhara – Tikhae Dhunga 1,552m (5,090ft): 4-5 hrs.
At first, we take a short drive to Nayapul, starting point of trekking. We wander in direction of the Burungdi River and next we rise via green landscape together and after that, we pass by a suspension bridge over the Modi Khola and get to Tikhe Dhunga.
3rd Day: Tikhaedhunga – Ghorepani 2900m: 6-7 hrs.
Today every people do feel little difficult, simply because you will have to rise up through very steep 3700 stone steps. After arriving at the top point the trails is quite easy for us. Next, we pass small settlements called Nangethanti and reach Ghorepani.
4th Day: Ghodepani – Tatopani 1189m (3900ft):6hrs.
Today we get started with descending to Sikha Community and keep on dropping to Gharkhola Village. After traversing a suspension bridge, our Muktinath trekking trail again ascends to Tatopani (Tato refer to hot and Pani means water). And also, in this place, you can experience natural warm spring water and chill out.
5th Day: Tatoopani – Ghasa 2010m (6594ft): 5hrs.
We proceed to step up the valley area by keeping Kaligandaki River to a right side of us. The track transmits through suspension bridge, gorgeous waterfall known as Rupse Chhahara. Next we rise further to beautiful and famous birds watching spot called Ghasa.
6th Day: Gasha – Marpha 2,680m (8,792ft):5hrs.
Today at first we pass via the forested acres and reach to Lete village. Again we stick on the trail for Marpha through Larjung community. Marfaa is quite a popular place for Apple Grove and its wine.
7th Day: Marfa – Kagbeni 2882 m (9456 ft):4hrs.
At first, we keep on walking on a trail again, that sticks and lead us to a valley area. We climb up slowly on a ridge and consequently achieve Jomsom Village. From here, we make our way to the northward for Kagbeni. It might get windy after stepping for a while so it's necessary to wear a face mask and walk cautiously at a gentle pace. We go through Eklebhatti village then move towards Kagbeni, also known as the gateway to Upper Mustang.
8th Day: Kaagbeni to Muktinath Temple 3,710 m (12171 ft):5hrs.
Today we have to make a steep climb to the Jhong. And we are going to be honored with the exact sacred site of Muktinath. Moreover, this area holds free hotels and camping sites for pilgrims. We visit to worship the main temple and tour its surrounding. We can appreciate the water spouts and visit Buddhist monastery nearby and return back to Kagbeni.
Important Note: Next day, to return you can catch the same trail if you want to go back by trekking. Otherwise, just trek back to Jomsoom and catch a domestic flight for Pokhara. Or if you want to explore more in this area just move to incredible destinations like Upper Mustang and or Damodar Kunda.
3. Muktinath Temple Yatra by Road
I already stated that we must be at Pokhara for Mukthinath. From Pokhara you have to move or drive around 100 km for Beni (headquarter of Myagdi District, Nepal), the road is asphalted till here and it takes approx. 2 and a half hrs by bus. After that, it takes almost 7-8 hrs to complete 70km for Jomsom. Because the road condition is not good at all. Night time, take a rest at Joomsom. Next day, early in the morning catch a four-wheel drive and ride-in it till 2 hrs towards Ranipauwa and take a brief hike to Muktidham Temple. Pokhara to jomsom jeep fare is about 700 rs per person, but the price may reduced at near-future after improvement of roadway.
It is very difficult to book the ticket on the spot from unmanaged Bus park of Beni to Jomsom. Because either you have to wait longer time or you must have to know local people, who are related to transportation. Hope local pundit, officials and people do manage it very soon. So, it will be better if you do reserve the vehicles.
4. Muktinath Temple Yatra by Flight plus ground vehicles.
Those people who don't have enough time, this is the wise and best practice for Mukthinath Darshan. Because it is possible to have a scenic airlift from Pokhara to Jomsom and vice versa. Within a short period you can approach the target, normally it takes 15-20 mins via domestic airways. After landing at the airport, catch vehicles and head towards Ranipauwa, nearby Muktinath Temple. It takes 1.5 hrs to arrive Rani-Pauwa and again walk 30 min to get into main Mandir.
Another good news is that those people who are unable to walk simply they can hire a horse or motorcycle from Ranipawa for Muktinath Darshan. Bikes are known as "Mundrae Yatayat", the name given by Visitors. Actually, these facilities are usually applied to older, over-weight (Fat) and disabled people. Anyway, we can see many younger people also do prefer to ride it for fun.
Remember that, In Jomsoom area after 12 am, it automatically turns in to the windy environment, so often a flight is operated in morning phase only. After carrying out ritual performance or visit, it is possible to return back to Jomsom same day.
Note: There exists a strict weight boundary on this flight journey – maximum 5kg for hand carry and max 10kg for checked-in baggage and price are vary according to the season. It can be delayed too if weather condition is not favorable, so try to adjust and calm, because mountains climate changes frequently.
Do any permits are necessary to visit Muktinath Temple?
Yes, it is vital to secure entrance authorization. Because Muktikshetra lies in the area of Annapurna Conservation Project. You need to acquire ACAP permit and Trekkers Info Management System's TIMS card to visit this zone. You can receive it at Kathmandu and Pokhara. For more detail information please visit permits in Nepal.
Do you feel hesitate to run here and there? Or do you prefer easiness and safety? Don't worry, to make you worry-free and for your security, you can find many tour operator or agencies in the market, just tell them when and where you want to go. They can and will manage everything for you. Remember that different companies or agencies have a different rate, means some are costly and some are cheap too. Even they provide same facilities and safety & security to their clients. But qualities may vary with different companies, but it doesn't mean cheap holds low quality. Just be careful of fake and unlicensed agencies or companies.
Requirements: 4 passport sized photos (must be with clean background), as well as a photocopy of your original passport, is indispensable to obtain necessary permits for Muktinath Yatra Trip.
Major Highlights of Muktinath Temple Tour?
Being great Pilgrimage yatra site, Muktikshetra holds many faiths based attraction related to Hinduism and Buddhism Path. However, Muktinathdham is not only limited to the devotional spell, because it lies in the area of world's famous trekking destination called Annapurna Region. Nepal is highly rich in cultural and Nature's aspect, so definitely this area also holds those charming properties. Muktinath Temple lies in the Mustang district, itself a great and well-known region in the world where we can still able to see ancient Buddhist civilization.
Jomsom Muktinath Trek is short and sweet for non-veteran adventurous people, so trekking is the best idea to take a taste of the hidden treasures of Himalaya, anyway. The trail transmits through low land's picturesque villages, natural hot spring, lush forests, waterfalls etc. to the cool barren landscape of the Himalayas. Some of the major attraction of Mukthinath temple and its premises are specified below:
1. Lord Shaligram Stone:
I had already stated about the myth behind rare Salagrama Shila. It is a naturally fossilized dark and smooth shiny stone that is only available on the bank of Kali Gandaki river of Muktikshetra in Nepal. Moreover, it is recognized as sacred by Hindu people and they respect it as an icon of Lord Vishnu. Hinduism follower often uses it to worship in the prayers room and or in the Temple. Fossilised ammonite can be found in other countries too, but you can see the difference in quality if you do compare with Shaligram. You can even notice some metallic stuff inside it, but it is not applied on every Shilas. There are different types of Salagrama stone with different shapes and marks, the devotee has given different names according to the structures and figures that can be found in it. Symbols are arranged in different order to worship diverse avatar (incarnation) of Lord Bishnu.
For example
Padmaa, Sankha, Chakra, and Gadaa – denotes the icon of Vishnu.
Shankha, Chakra, Gadha, and Padma – represents to sign of Damodar.
2. 108 Mukti Dhara:
There are hundred and eight waterspouts, behind the Muktinath temple. Having the spiritual journey to Muktinath and rinsing yourself in this taps is an excellent tactic to detox your soul. Those waterspouts (Dhara) are actually spelled as "Muktidhara". You can see the continuously flowing of water from the Bulls mouth, which is extremely cold. We can notice the power of the faith here, that many pilgrims take bath without worrying the coldness. It is also said that sacred water gets generated from thousand seeping points (Sahasra Mool) and joined to form 108 spouts.
There are 2 pools (Kund), just in front of the main Muktinath Temple, named Saraswati and Laxmi Kunda. That was built to accumulate the water of 108 taps. Those people who are unable to take a bath in waterspouts directly, they dip here to earn virtue. In response to Hindu astrology, one hundred eight is the product of nine planets and twelve zodiacs (9*12=108). Remember that, it is also a sacred number in Hinduism. Thus it is believed that taking shower in this taps will remove the negative impacts (sin) and helps us to make positive changes in our life.
3. Swaminarayan:
Muktinath temple and its area (kshetra) are also highly valued by Shawaminarayan sect, a part of Hinduism followers. Lord Shri Swami Narayana is recognized as Satguru (master) of Sabij yoga. Being as part of Sanatana Dharma, many Nepalese and Gujarati people in India do follow and hearty respect his path. At the end of 17th century, a boy named as Ghanshyam Pandae left his home at 11 years old and directed to Pulhashram, after the death of his parents. He met Yogi Gopal in Nepal, while on the way and mastered in Nirbij yoga too and shared his knowledge with him. Later, he performed difficult penance for 2 and a half months and achieved a high degree of enlightenment in Nishkamvrat at Mukthinath. He is also famous for calling Sadhu Nilkanth Surjadas. In 2003 AD his disciples built a new barrier around the Chumig Gyatsa temple and elevated his memorial sculpture at Muktinath Dham.
Note: Formerly, Muktinath kshetra was also known as Pulhashram, the sacred place was honored in the name of Pulha Risi (son of deity Brahma) after the completion of his penance in this zone.
4. Jwalaji Temple:
Simply, this is a sacred site exactly where flames escalate from the ground. Actually, this point is considered as a holy site for lord Bishnu and Shiva, who represents water and fire respectively. Many Hindu pilgrims after carrying out worship at the Muktinath Temple, moves towards the nearby monastery complex to worship a Jwala Mai (goddess of Fire) sanctuary. Also known as Salamebar Dholamebar Gompa by Buddhism follower.
For the Buddhists, Jwalaji is regarded as the most sacred site in Muktikshetra. Because this is the exact place which has the historic relation with Guru Rinpoche, who had mediated here. Inside this Gumba you can see three eternal natural gas fire. The local people specify it as sale-Mewar, do-mebar, and cla-Mewar, a mysterious site from where the fire flames come out from the earth, rock, and water respectively. Hindus assume it as miracle created by Lord Brahma.
Many experts' claims that many years ago it was the real and main pilgrimage spot for Hindus in Muktikshetra. Though we can't see any activities of Hindu priest of the main shrine over here. But later when the shrine of Muktinath was erected with the figurine of Mukti Narayan inside it, then fresh temple turned out to be the central attraction of the spiritual traveler.
5. Kaagbeni:
After heading towards Muktinath temple from Jomsom, on the way you will notice a Kagbeni village dominated by Red Gompas. This place is also termed as a sacred place of Muktikshetra. The word Kag-Beni is an abbreviation form of Kaligandaki Sangam, where Ka denotes Kali, Ga represents Gandaki and Beni (sangama) means confluence of 2 rivers (Krishna or kali-Gandaki and Kaag or Jhong River). This place is famous for Pitri Tirtha, means a holy place to respect ancestor's spirit. According to legend, Sage Kak-Bhusandu conducted penance at Tilicho Lake. During austerity, he felt very hot and came down to take bath in Kagkhola (a watercourse flows via Muktinath), thus this place is known as Kagbeni.
After having ritual performance in this holy spot, it is said that the departed soul of ancestors will have a fruitful afterlife, means they will easily reach heaven. Many Hindu pilgrims from a different corner of Nepal and India arrive here to perform the memorial ceremony (Sraddha) of their ancestral spirits and after they head to Muktinath Temple. We can see a large number of people over here, especially on Dashain festival period (during Sorha Shradda).
6. Muktinath Temple:
No doubt, this is the key attraction of Muktikshetra. The sanctuary which is usually accepted as the chief shrine is constructed in Nepalese pagoda Style, with the metallic idol of Muktinarayan inside. In accordance with the inscription, the temple got its modern form in the 18th century and has 3 layers of the copper rooftop. Formerly, its architect was in local style, with the rounded roof of clay. There are few other statues of Garuda, Laxmi, Saraswati and other Buddhist deities are also available to see inside the temple of Muktinath. Many devotees arrive here during the events like Yartung, Janai Purnima, Ramnawami, and so on.
7. Narsingh Monastery:
In fact, it is a Buddhist monastery, Hindus equally have been worshipping the deity of this Gompa as the Narasimha avatar of Lord Bishnu. Nar means Human and Singha denotes to Lion, i.e. Humanoid Lion. So it is also known as Narsingh Monastery. Anyway, local Buddhist people call it the temple of 1000 lamp (Mharme Lha Khang Gompa), this monastery holds the large clay statue of Padmasambhava and his mate Tibetan Tantric Deity known for "Dag Po" in the right-hand side and "Seng Dong" in the left-hand side. Both his mate's statue is in annoyed form. A lion-faced one is Guru Sengdong (known as Narsimha), he is considered an obstacle remover and next Guru Dragpo is thought as a protector as well as a master of death (also Known as Vajra Bhairab).
Local folks, also do believe that Guru sculpted himself in wet clay once he ended meditation right here, before moving onto to the Tibet. Mukthinath kshetra seems to have played a vital role in keeping religious harmony between Buddhists and Hindus. It is assumed that both Muktinath Temple and Narsingha Gompa are of same age too.
Best time to visit Muktinath Temple of Nepal.
Being in high elevation and rain shadow area of gigantic Himalaya, Mukthinath area always remains cold and dry. The weather and climate seems somewhat similar to Tibetan plateau. Springtime (March, April, and May) and the autumn season (Sept, Oct, and Nov) are the best time for Muktinath Nepal Tour. Altho Muktidham Yatra can be done in winter period too if you can face extreme cold. In spring, the temperature range is fairly moderated, and in this time rhododendrons bloom completely plus outlook of massifs are perfect, it is possible to have 360-degree views of huge snowcapped mountains.
Generally, the fall season is considered as the peak season for the tourism sector in Nepal. The trekking and hiking trails are usually filled with adventurers. The climate conditions are quite perfect throughout the country. The monsoon rain cleaned out the pollutions of the environment and reward us by means of mega festivals and clean environment. The sky goes to blue and dazzling Himalaya starts to smile. So, autumn is the Grade A time to visit Muktinath Temple.
It is possible but not a wise practice to visit Mukthinath Nepal in summer season (June, July, and August). Because it's a time of monsoon and flight cancelation or delay are common in this period also if you want to travel via roadway, landslide may create a problem on the way. If you want to do trekking in rain shadow area like Upper Mustang, Dolpo etc it is suitable climate, because you can't see monsoon effect in this area.
Note: Never forget to carry face-mask and sunglass, because normally in Jomsom and Muktinath you have to face cold wind which may carry dust & sands, even sometimes it makes difficult to walk. But don't worry it's not a hurricane.