Altitude Sickness: Whatever you can spell, Higher Altitude Illness or AMS an acronym of "Acute Mountain Sickness", is an ailment triggered by lack of oxygen being at a higher elevation. It is also known as mountain illness and or soroche. It will be difficult to figure out who will get impacted by altitude illness. It can impact anybody and thus we cannot determine throughout the aspects of gender, age, or even physical fitness level that who are going to suffer from. Ailments usually do not appear below 2500 meters (8202 ft.). Despite that simple symptom like breathlessness can arise at altitudes of 2000 meters. Each year, people lose their valuable life of high altitude sickness. When you are going above 2500 m of height, you must be careful but don't be nervous. Because it is not a dangerous disease and can be prevented.
What are the Symptom of Altitude Sickness?
"Altitude sickness" are common in the sub-alpine and alpine zone (Mountainous Region). Only the difference is some people face slightly and some may face severely. As the height rises above the sea level, the oxygen level and air pressure in the atmosphere decrease, and the human body takes the time to adapt to the new environment. In this course, to adjust to the situation our respiratory system tries to take a breath as fast as it, to fulfill the appropriate oxygen level in our body. But if it couldn't full fill the right amount of oxygen, we can feel the different symptoms of AMS.
For the inhabitant people of the Hilly or Mountainous region are often habituated (acclimatized) with little oxygen and for them this disease is rare. However, for the tourists, pilgrims, trekkers, guide, porters, airplane or car rider, those who are at low altitudes (below 2000 m) wants to reach the highest places at once may face the disease.
Moreover, if we do not have the proper food, clothes, footwear etc. the disease may blow up quickly.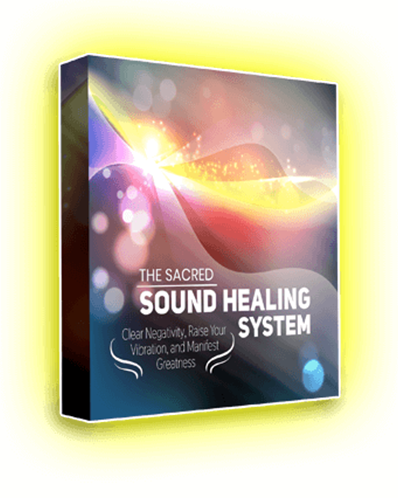 Symptoms of Altitude Sickness
After riding uphill, the symptoms may appear within 8 to 48 hrs. A mild headache, fatigue, and dizziness are the early symptoms of altitude sickness. If the illness grasps us it will cause difficult to walk up, insomnia, even if we sleep sometimes it causes breathlessness, strong headache, loss of appetite, body become listless, nausea and vomiting. Early alert in a way to survive and medical treatment is the best practice to get rid of ailments within 1 or 2 days. Simply if anybody who ignores and stay at the same altitude or try to move steeper ahead have to face the end of life by swelling of brain or lungs.
Altitude Sickness and three Stages (Types)
Altitude Sickness can be categorized into three main stages. AMS, HAPE, and HACE. According to medical specialist AMS is considered as common in few level of elevation. But HAPE and HACE are looked at the severe stage, which is seen at higher altitude.
Before going on detail, first, we must know the height. The actual elevation is measured from the sea level. We all know that each country in the world has different geographical structure. Ranges of elevation in the earth are extended from a sea level to the highest peak in the world 8848 m (Mount Everest of Nepal). For this topic, we can divide the altitude into 3 level.
High altitude level: from 2,000 m (6,562 ft.) to 3,500 m (11,500 ft.).
Very high altitude Level: from 3,500 m (11,500 ft.) to 5,500 m (18,000 ft.).
Extreme altitude Level: above the 5,500 m (18,000 ft.).
After 8000 m is known as Death Zone. Many mountaineers use oxygen cylinder to conquer the height of Mt. Everest 8848 m (29029 ft). Its elevation is beyond the limit which is extended up to the upper layer of the troposphere.
Popular Trekking zone in Nepal with AMS possibility are listed below:
Annapurna Base Camp
Everest Basecamp
Annapurna Circuit Trek
Upper Mustang
Mardi Himal
Kanchenjunga
Manaslu Area
Makalu Trek
Upper Dolpa and many more.
What is AMS?
AMS is an abbreviation of Acute Mountain Sickness. In general, it is the first stages of sickness in altitude. It is comparatively less dangerous than any other stages. Often many people do have to face AMS, those who are traveling to higher elevation area. At the high altitude Level, the symptoms are seen gradually.
Symptoms of AMS are pointed below:
1. A headache
2. Loss of appetite
3. Nausea or vomiting
4. Insomnia
5. Fatigue or weakness
6. Dizziness
7. Shortening breath
8. Confusion
Preventive Measures for Acute Mountain Sickness:
Before discussing about preventive measure, it is very necessary to know about HAPE and HACE. Note: As we move more upward after 2000 m (6562 ft.), sometimes psychologically we become nervous. Don't worry think positive and move ahead.
What does mean HAPE and HACE?
A simple word makes you more clear about pulmonary edema and cerebral edema. Remember that, the word edema is known as swelling, in clinical terms. Moreover, the term pulmonary means lungs. It is actually taken from the Latin word called Pulmo, which translates to mean lung. If someone else has the pulmonary disorder, this simply means they have a lungs problem. And again, the word cerebral means relating to the brain. For some people, this disease come to appear from very high altitude level but the probability is more at extreme altitude level.
Note: Edema or Oedema the meaning is same. Edema is a substitute name for oedema and vice versa.
What is HAPE?
"HAPO" or "HAPE" is a shortened form of "high altitude pulmonary edema" is another form of severing altitude sickness and is normally happens in one who recently captured by acute mountain sickness (AMS). It is a process of getting swell in our respiratory system, because of a gathering of fluid in our lungs. We can say it is the second or the last stage of the disease. In comparison to ordinary AMS, HAPO is the critical and life-threatening stage of illness. The actual logic behind why HAPE does arouse are still unknown to a medical expert. Experts believe that due to high pressure on small blood vessels makes burst and fluids get accumulated to lungs. In the case of pulmonary edema, those who already had a chest infection have more probability to get infected by puffing up of Lungs. This disease lack the amount of oxygen flow and lungs gets swell quickly and cause breathlessness, at last patient have to leave the world.
Symptoms of HAPE are given below: 
Stronger headache
Chest discomfort
Swelling of different organs
Shortness of breath
Fever
Fast heartbeat rate
Persistent dry cough
Lips and nails changes to blue in color.
Blood may see on sputum.
What is HACE?
HACO or HACE is an abbreviation form of "High altitude cerebral edema". HACE normally appears in one who recently has got acute mountain sickness (AMS). It is a problem related to head, that the condition of fluid leakage in a brain cell. The brain gets swell it stops to work effectively and victims may confuse or lose the consciousness. We must take Immediate action to stop swelling process, negligence results in death by a brain hernia.
After the swelling of the brain the patient's head may pain badly, he/she feels like wavering of alcohol, wants to just stay without doing nothing. And, shortly after being sickened by unconscious, patient's soul may depart for forever.
Symptoms of HACE are given below: 
Early indications areas like acute mountain sickness.
Severe headaches.
Loss of memory.
Fever
The heartbeat may increase.
Ataxia (unable to walk straight)
Pain in eyes.
Unconsciousness and coma.
Preventive Measures for cerebral edema and pulmonary edema: if the symptoms look serious, the best way to prevent the illness is to descend immediately and take medicine as per prescribed by your doctor. If you are traveling through some good trekking company or agency, your well-trained tour leaders are also equipped with aid kit during trekking period. But it will be better if you carry or bring your personal first-aid kit with you.
AMS Preventive Measures
In early stages, if we do proper rest, the symptoms may disappear. However, doing so should be fine, unless immediate Descend is the best and easiest practice to be safe from altitude sickness. It is said that garlic and ginger soup, drinking of plenty of water, items of hot chilies are considered as very useful when we are facing illness at higher altitude. The person who is in serious condition must be kept inside "Pressure Bag" and must give oxygen.
If the patient's condition is going more severe, medicine like Diamox (Acetazolamide), Dexamethasone or Nifedipine are given. Before traveling somewhere, you must consult with your doctor about medicine and problems. Never hide your previous and present health problems to them. Because in many countries, it seems that, as the altitude increases the easy access decreases. It means you can't find any hospitals or doctors in the higher elevated rural area.
Diamox:
Diamox is a brand name of Acetazolamide. Especially when we sleep at night, irregular breathing process is usual at altitude. It is the backbone for acclimatization, helps to make the blood a bit more acidic. Artificially acidifying the blood aids to maintain oxygen level in our body by increasing inhaling and exhaling rate.
To prevent the disease, consume it 1 day ahead of your trip towards higher elevation and in between the common symptoms appeared to be healed, again during ascending period take few doses it regularly around 3 to 4 days.
Cons: Some of the few common side effects are diuretic, fatigue, nausea, and vomiting, possibly of kidney stone, drowsiness and so on.
Note: Please take a suggestion from medical experts before consuming such drugs.
Dexamethasone:
It is a kind of steroid medicinal drug and said that a very powerful medication. Dexamethasone is an anti-inflammatory medicine, utilized to cure a variety of inflammatory disease including arthritis, breathing disorders, allergic issues, skin problems, brain swelling, chronic lungs disease etc. It is also usually taken by mountain climbers to tackle with risks of altitude sickness.
Cons: Some of the few fallout of Dexamethasone are blurred vision, increased appetite, dizziness, headache, makes trouble in sleeping, menstrual changes etc.
Note: it is said that being powerful medicine, consume dexamethasone actually as recommended by your medical professional. Be careful not to use less or more doses than just prescribed.
Nifedipine:
Nifedipine is also known as calcium channel broker, can be useful to tackle pulmonary edema at high altitude. It helps by reducing pulmonary arterial pressure. Although, it is not effective for cerebral edema. This medicine is generally utilized to maintain high blood pressure and chest ail. After taking medication, quickness is strictly prohibited, it means not to get up too quickly from a lying or while sitting in any position. Because it could potentially cause an instant decrease in blood pressure level.
Cons: a cough, difficulty breathing, dizziness, irregular heartbeat or pulse, headache, weakness are common fallout (side effects) of this medicine.
Note: Please do not use nifedipine for those who have intense coronary artery disorder. Ask with your medical personnel before consuming this drug.
It will be far better that, we should never allow us to get caught by disease. To prevent the attack of illness, after 2500 m (8202 ft.) of height our pace must be gradual not exceeding 300 m (984 ft) per day. Again since 4000 m (13123 ft), our ascending rate must be 150 m (492 ft.) per day. While strolling, have a rest for some minutes and drink plenty of water following the dryness and sweating. Livable space at nighttime must be at lower than the ascending height of a day. As the early symptoms of the altitude sickness appear, don't try to go up, just descend few meters slowly and take a rest. If possible or available, do take an advice from a medic expert.
Note: Those who already have high blood pressure, heart problems, diabetes or lungs related disease, please take a proper advise of a doctor before doing the journey.
Very important Tips for Altitude Sickness
Here, I have tried to accumulate the points relating to preventive measure and caution, which will be vital for your life. Please read it seriously and don't forget to bookmark and share it.
Never try to ascend rapidly.
Avoid the habitual items which are injurious to health like alcohol, tobacco, cigar, drugs and so on.
Women who are pregnant should never sleep at altitudes beyond 3700 m (12139 ft).
Be psychologically fit. Psychological aspect also plays a vital role in it.
Consume a high caloric food while at a higher elevation.
Drink plenty of liquids to keep the body well hydrated.
Always decide to spend the night at a lower altitude comparison to ascending height of a daytime.
Descend immediately at least half a mile from a place where the diseases have been discovered.
Take a rest and drink plenty of water.
If Pressure Bag is available, keep patients inside at least 2 hrs. Must provide 6 liters of oxygen per minute, while in the treatment process.
Take a counsel with Doctor about Medicine.
To reduce the attack of altitude sickness, after 2500 m (8202 feet) of elevation our walking speed should be slow not exceeding beyond 300 m (984 feet) per day. Later from 4000 m (13123 foot), our climbing rate should 150 m (492 ft.) per day.
Some of the travelers who come in the group want to hide the primary symptoms of AMS, to go forward with them. Remember that acclimatization capacity differs for different people. Understand each other and never hide any indications of illness.
Many young travelers think that the altitude sickness only occurs to older people, which is not the truth. Experts believe that during old age the size of the brain is contracted and have more space to swell, hence there's less chance of impact for aged people. It may be somehow true but not 100%. As I already pointed out that the symptoms are not restricted to the factors like age, sex or fitness.