Original Shaligram Stone are the highly valued dark stones that are usually available in the Kali Gandaki river valley of Mustang district in Nepal, the place is widely known as shaligramkshetra and or Muktikshetra. Hindus and Vaishnav sect do believe it as Lord Vishnu's presence in the form of Shila (stone). The actual origin site of shaligrama is Damodarkunda (name of Lake), which lies in the lap of Damodar Himal. The exact location, which is few days far from Muktinath Temple (Chuming Gyatsa) premises. Shaligram-kshetra (area) is extended vertically approx. from Northern-region of Upper-Mustang to the Southern-part of Nepal, named as Ruru (part of Palpa district) and Narayani Water course.
From where the Genuine Shaligram Stone is available to see?
Kaligandaki is one of the oldest, biggest and sacred rivers, which flows from North to the South section of Nepal. Sometimes it is also called as Krishnagandaki or Gandaki. It is also one of the biggest tributaries of Ganga river in India. It is very difficult to say about the exact origin Point of Kali Gandaki River. Because it has many tributaries and the different name was given to a stream after the confluence of two watercourses. There are plenty of ponds and wetlands within "Muktikshetra". Anyway, it looks very common practice to recognize the longest tributary in the form of the source, no matter what name is given to the watercourse by local people or map.
So, now let come to the point. Nhubine Glacier of Upper Mustang region is the farthest stream Point of the Gandaki River, which flows towards the south direction from the northern edge of Mustang district. Simply, in this process, it will become Damkhola after mixing up with few other small tributaries like Sarchu and Nuchhu, creek Kyogoma etc. This Khola results in being Mustang Khola in Charang village. Narsingh Khola, Lungpa Khola, Raghu Ganga and et cetera are the additional channels that join into Kaligandaki within Muktikshetra.
In general, when Narsingh-Khola blends with the stream coming through Upper Mustang, it gets the name as Kaligandaki. Because Shaligram stones are commonly visible after this confluence point since Damodar-Himal and Damodar Kunda are the main sources of Narsingh Khola. As I already stated about the famous and origin site for Shaligrams. But yet some people claim that the river obtained its name as Kaligandaki once the holy streams that come from the sacred water-spouts of Mukti Dhara confluence with under-ground creek and waterway that come from Upper mustang at Kagbeni.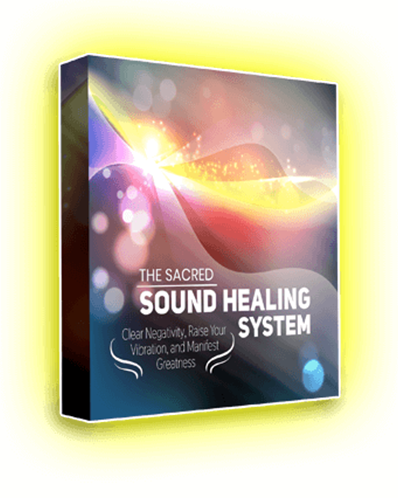 Why do Hindu worship Original Shaligram Stone?
There are many ancient holy books written by hand in Hinduism. Such as 4 Vedas, 18 Purans, 108 Upanishads and so on. The importance of original Shalagrama has been quoted in different Puranas and Hindus do respect those script and try to follow it practically. It is said that it holds high worth than any other expensive material like gold, silver and so on. In addition, the water having just stroked the genuine Shaligram Shila will transform into "Amrit" (an immortal making liquid) and that fluid has the ability to bypass any kind of illness and negative aspect from consumer's physique. Some of the Puranic tells are specified below.
Few quotes of Skanda Purana:
Those people who consume the holy nectar of Genuine Saligram will get rid of all Sin committed by him.
A person who drinks a scared Salagrama soaked water, he/she will get moksha and even breastfeed is not necessary for the child.
Anyone who sees, heartily pay respect, bathe and worship this stone will be blessed by the lord and achieve the outcomes of giving 10 million cows in donations.
Padma Puranas
Rivers like the Godavari, Ganga, and others do have the quality to remove sin and reward with moksha because they are the charanamrita of Lordshalagrama naturally.
Baraha Puranam
Even the broken piece of original Sila in Shaligramkshetra do have the same power as of unbroken do have.
However, Skanda-Purana points out that a silky and glowing genuine Shaligram stone should be worshipped by a person who wants to achieve siddhi quickly by chanting mantras.
Briefly, In Accordance to Skanada, Padma, and other Puranas, the worshipper of Shaligram Bhagawan realizes no fear and will be blessed to attain every aspect of desire. Likewise, peaceful environment overcomes in his surroundings, will have good health and no psychological panic remains on the mind, able to get a respectable wife or husband, decent descendants, immense wealth, attains strong shield against all evil forces and live prosperous life standard. Worshipping of Shaligram is useful for meditation process and activate kundalini to achieve spiritual liberation plus many more.
The Story/History Behind Shaligram Stone.
Well, there are few myths regarding this Shila, which are quite famous in Hindu community. Briefly, one among them is specified below:
Vrinda (Tulsi): Once there was a huge war between Lord Shiva (also known as "Shankar") and Devraj (Kings of god) Indra. In the course of the battle, angry Siva threw his deadly power towards the ocean to calm down. Finally, Devraj realizes his guilty and asked to forgive. (Actually, that situation was created by Indra, because he was proud of his Shakti and wants to check, whether he is stronger than Lord-Shiva or not). At the time, released wrath-power in the ocean altered into a newborn babe. Brahma the God of creations, heard the cries of the baby and came there. Knowing his infant strength, Bramha called him "Jalandhar". Additionally, he is recognized as one of the mighty sons of Shankar too.
When Jalandhar grew up, slowly he became highly pleased with his potency. He concluded that he can defeat any individual with his Shakti "power". Later, he chooses an unexpected wrong path and turned out to be the leader of the Asuras (Demon clan). He got married to Vrinda, a daughter of Kalanemi Rakches. Brinda was a die-hard fan of Vishnu (Lord Shaligram) and she was also well equipped with a powerful boon. Because of her power, fidelity, and love, Jalandhara became stronger than ever. Far along, he gets crowned by Daitya Guru Sukracharya and become a king of Demon.
Since he defeats all the kings and extends his territory around the world. After that, he plans to conquer the heaven and declare the war against Devas (gods and demigods). The situation tends horrific, all deities of Paradise used different powerful weapons to defeat Jalandhar but failed to win him. Eventually, all devas move towards the place of Lord Brahma to discuss the condition. Bramha advises them to take the help of Shiva to defeat the monster, because he was born by his power.
All gods were under pressure because of nasty behavior of Jalandhar toward goddess. Lord Shiva tried to remind demon but he ignored his advice and went to Kailas Parvat in the form of duplicate Siva, to achieve Parvati. But Asuras King failed to acquire Parbati because she came to know about the scenario via her spiritual power. Similarly, he also tried to grab Laxmi Devi. Since all gods make a plan to destroy an immensely powerful monster by killing him. So, they decide to have a bit betray to demolish huge wrong by eliminating Fidelity of Vrinda.
When Brinda's husband engage in war, she always used to pray Bishnu, but this time lord himself try to disturb her. Deity Vishnu changes his appearance to become a duplicate Jalandhara and appear in front of Brinda. She failed to notice the conspiracy and she behaved him like her husband. At the same time, Shiva threw his trident weapons towards demon's neck and killed him. After a while, monster's wife knew the reality and she cursed Lord-Vishnu to always remain as being stone.
Vishnu accepts her curse and Take a bath in Krishna Gandaki (Kaligandaki). He made a decision to take a new manifestation as a statue and he summoned Vishwakarma to carve out a statue in several shapes. According to Puranas, Lord stated – Oh Vishvakarma, carve a figurine of me in this crucial stone. Get into Krishnagandaki being a Vajrakita (a kind of ancient insect with powerful tooth) and carve out different sign too in Shaligram stone.
Hence, the Krishnagandaki watercourse is recognized as his residing area, and the Shalagramsilas is widely seen as an incarnation of God Vishnu.
Real Shaligram according to Geologist.
We can notice different layers of rock in the mountains of the Mustang territory. The geographical structure is almost likeness between Tibetan Plateau and Muktikshetra. Geologists are convinced that the ancient seaborne creatures (ammonoids) of the Jurassic Era fossilized and gradually altered into rocks, which is widely known as Shaligram stone today.
It is also claimed that many years ago this area was under the Tethys Ocean. As we can see plenty of pebbles and rocks by the banks of the Kaligandaki River which are commonly available at the depth of the ocean. Researchers assume that, because of the high pressure of the weighty sea water and mega rock, a massive geological unrest occurred which led to the creation of mountain ranges in this area. From all these factors, at least we can claim that this place was under the sea and later it naturally raised to form mountains.
Do You know? Hindu claims that genuine Shaligram is the stone form of Narayana. We can find somewhat similarity between legendary and modern scientific logic. Because Lord-Vishnu also used to live in the Ocean.
Can we find Original Shaligram in a different color?
Yes, authentic Saligram Sila can be obtained in several colors too. Mostly Saligrams are available in Black Colors and they are auspicious too. On the other hand, some rare ones are also available in yellow, blue, white, and so on in colors. It is also suggested that based on devotee desire he/she can worship different genuine Saligrams according to colors. Such as Dark colors Saligram are widely accepted and can be worshipped in-house and temple by everyone, it is said that praying it helps us to boost name and fame.
A yellowish-one by a person who wishes for the descendant, a paler hued stone by one who wants to get rid of sins, and a stone which is blue in color by individuals who wants to have good fortune. Whereas Red one is not worshipped in-house because red-colored are only appropriate for temples. Whitestone (Chakranika) is considered as worthy too. Similarly, different shapes give different meaning and value. Likewise, a spherical Sila will bring great abundance and many more positive impacts.
What does mean Shaligramkshetra and Muktikshetra?
Many people do have confusion about it, some tell there is no difference and gives the same meaning. But actually, it has slightly difference. The word "Kshetra" means "area" in the Sanskrit Language. According to the Barahapuran Muktikshetra is said to extend around 8 kilometers (1 yonjana). But still, it is not clear about the exact central point of Muktinathkshetra.
However, in accordance with the "Himavatkhanda scripture" Lord Brahma did meditation and Yagaya (fire-sacrifice) at central of Mukti-kshetra. Thus, Hindus expert do measure it by keeping Muktinath's long-standing Jwalamai (goddess of Fire) temple as a central point of Muktikshetra and it covers the area of Pulhasram (in Myagdi district) to the south and Damodar Himal range to the north. Furthermore, it is said that Pulhasrama is a place where Pulha Risi (Son of Lord Brahma) practiced meditation.
Remember: Shalagramsilas also known as Gandakisila.
Whereas Shaligramkshetra is spread out approx.105 km (12 yojanas). It Means Shaligram-Kshetra covers a large area of land including Muktikshetra to the north and Rurukshetra plus Narayani river (Gandaki) to the south region of Nepal. Actually, these are the areas and places where we can find Shaligram stone.
Note: You can find more quote in the Barahapuran and in other Puranas relating to this topic.
How many Types of Genuine Shaligrama are there?
There are many types of Shaligram-Shila, even more than hundreds. Hindus experts have given various name according to its shape, size, symbol, color, carves and character. Some of the well-known and important types are given below:
(1) Vishnu (2) Keshav (3) Laxmi Narayana (4) Govinda (5) Vaasudev (6) Aananta (7) Harihar (8) Swayambhu (9) Shivanarayan (10) Laxmipati (11) Pitambara (12) Pradhyumna (13) Janardan (14) Garuda (15) Upendra (16) Sudarshan (17) Damodar (18) Purushottam (19) Madhav (20) Narayana (21) Hari (22) Bisworupa (23) Chakrapani (24) Jagadyoni (25) Madhusudan (26) Suryamurti and so on.
Name of Lordshalagrama according to 10 incarnations of Vishnu:
1) Matsya Avatar (Fish) (2) Kurma (Tortoise) (3) Baraha (Boar) (4) Baman (5) Parshuram (6) Krishna (7) Buddha (8) Narsingha (9) Ram (10) Kalki.
Name of the Shaligram stone according to the chakras ("wheel" or "circle" in Sanskrit) and their benefits:
One chakra = Sudarsan (salvation" Mukti" and enjoyment).
Two = Laxmi Narayan (kingdom of paradise).
Three = Achyut, Tri-Bikram (wealth).
Four = Janardan, Chaturbhuj (deterioration of enemies).
Five = Basudev (liberty from birth and death).
Six = Pradhyumna (prosperity, name and fame).
Seven = Shankarshan, Baladeva (sons & grandsons).
Eight = Purushottam (fulfillment of desired goals).
Nine = Navavyuha (remove evil force, Higher position).
Ten = Dashavatar (governance, Kingship).
Eleven = Aniruddha (nearly limitless abundance).
Twelve = Aananta (desires fulfillment).
Thirteen and above = Paramatma (gratification and liberation).
What are the other benefits of Original Shaligram?
Well, I think till now you have got much information about Shalagramsilas and its merit aspect. There are few other benefits as well in terms of Vastu Sastra (Hindu's ancient Science of an architecture) and Vedic astrology (Jyotish Sastra). It is said that this valuable stone has the capacity to remove negative effect and brings positivity. Moreover, Rudraksha is also widely used for this purpose.
Nowadays, it became trendy everywhere to apply such rules while building small houses to Megaproject. Some of the most powerful Shaligram stone for Vastu-Dosha are, Narshimha, Baman, Janardan, Matsya, Gopal, and Sudarsan. You know Lord-Vishnu is also known as protector deity, so it is believed that placing Shila in correct place and direction will work as a shield for us and our property. But never forget to take a consult with experts, in this matter.
Now let's come to the Jyotish Sastra, normally there are 12 zodiacs (Rashi), 27 lunar mansion (Nakshatra), 9 planets (Graha) in Hindu Astrology. When the newly born baby arrives in this world, his/ her life starts with the effects of rays and gravitational force/wave of the different celestial body. Many Astrologers claims that human's spirit enters into the different womb according to their past action and after taking birth in this earth they have to face several things.
If someone who did good karma in his past life, he will get born on right time/places with a perfect planetary position on his birth chart. And those who did Paap (Sin) karma have to face miserable life with the bad transition of the planet during delivery. Furthermore, it is believed that the extremely clean and pure spirit do have rest on Vaikuntha (Heaven). However, you don't have to worry because genuine Shaligram stone helps to bypass every Dosha of Malefic-celestial body.
How to know if shaligram is Original or Fake?
At first, I would like to inform you that, never buy shaligram or rudraksha from anonymous people and shop. Because still there are many shops which are still not registered legally are not recognized by the government, often they are scammers. As a result, many people are deceived in the name of saligrama stone. But, it doesn't mean all government registered shops are 100% faithful because this is Kaliyuga (evil era). We can see in news portals that few people got cheated by some online shops and bla-bla, so we must be aware of them. It doesn't mean all online shop are bad but there are few. It is not good practice to spell as buy and sell of the sacred stone, so better to say donation. Because it is said that god is not a stuffs to sell and buy.
The difference between original and fake shaligram stone/shila is mentioned below.
Original vs Fake Shaligram
| | Original Shila | Fake Shila |
| --- | --- | --- |
| Market Availability | Only in few trustable shop and people. | It can be available everywhere in the market. |
| Made up of | Naturally. But be careful some time they modify original one to make it more expensive types. | Made up of Chinese clay, Bakelite, mud, plastics, glue, glass and different chemicals. |
| Weight | Bit Heavier than fake ones | Often are Light in weight. |
| Attractiveness and chakras | Moderate, but few of them looks silky naturally. Chakras are depend upon types, every stone do not have chakra. | Often looks attractive and carved handsomely. May have chakra to make it more appealing and expensive, also it depends on market value plus scammers mind. |
| Available | Only in Kali Gandaki river of Nepal. | Anywhere in the world. |
| Durability | Yes, do not break easily. | No. |
| Money value and Gold Inside | Depends upon types, rare shila contain gold inside naturally. | Depends upon fake types, few can be more expensive than original one. Sometime they glue expensive materials i.e gold and etc. |
| Shape and size | A same type of Shila can be found at different shape and size, doesn't match with each other. | Many of them are identical in shape and size, be careful when you see many Shila with same size and design. |
In brief: Original Shaligram stone is a natural stone and it can be identified by many stone enthusiast and devotees, in some stone, we can see naturally carved chakras, glossy, polished and some are polished artificially to make shiny by artisan. It is said that natural one is good to buy not the artificially polished one. On the other hand, fake ones look more attractive and are made up of different materials and chemicals, sometime we can identify it by scratching slightly on its surface and we can see dust over it. However, cheaters are becoming more clever day-by-day, so at least you must consult with experts or gemologist after purchase.
Some important Genuine Shilas according to Horoscope is prescribed below:
Mesh (Aries) = Matsya Simha (Leo) = Baraha Dhanu (Sagittarius) = Buddha
Brisa (Taurus) = Kurma Kanya (Virgo) = Ram Makar (Capricorn) = Krishna
Mithun (Gemini) = Baman Tula (Libra) = Krishna Kumvha (Aquarius) = Kalki
Karkat (Cancer) = Narsingha Brischik (Scorpio) = Parshuram Meen (Pisces) = Hari
Note: Every Shaligram stone is considered an incarnation of Lord Vishnu, it doesn't mean you have to worship specifically only.
How to worship Shaligrama?
In Vedic tradition, to make a meaningful and happy life, human beings must complete 4 goals, and this motto is also known as "Purusartha" in the Sanskrit language. The term "Purus" means rational beings and "Aartha" denotes Aim. Simply, those four goals are Dharma (ethics, duty, and religion), Aartha (Finance, wealth), Kaama (pleasure, love, work, sex) and Moksha (Nirvana and or Liberation). Worshiping of Shree Shaligram is highly recommended to achieve all those targets. However, we can see that many people don't try to balance and follow the ancient rules which were given by great Saints to make a worry-free life.
So, while praying focusing only on "Aartha" and "Kama" is not considered as a good practice, trying to keep balance among all those mentioned steps are only the right way to attain peace and happy life. I mean, selfishness and greediness make the story of "King Midas and gold", you know he got powerful boon but of worthless. Anyway, be calm, think positive and never try for the negative procedure. Worshipping real Shaligram stone means you are praying to Lord Bishnu. Normally fresh tulsi (Basil leaf) is vital, without it you are just wasting your time and Shankha (counch shell), bell etc. are the plus point which can be placed close to the Shaligram.
Daily adoration with clean body and heart is required to get utmost advantages from lord-Shaligram Stone. Try to be vegetarian, if you can't just avoid non-veg items from morning to till the afternoon of each day. Otherwise, if some of your family members are vegan, encourage them to worship, so that it will be good for the whole family. If you are unable to worship Shila, simply remember and do salutation (Pranam) to him every day. Furthermore, it is also said that it will be far better if you can avoid Garlic, onion etc. at least for a few days because such stuff can increase libido, consequently, people can't focus on Puja.
Note: It is necessary to have Genuine Shalagramsilas.
There are many ways to worship Shaligram Shila, on the other hand, we are in the 21st century so being in busy lifestyle many peoples do prefer short and sweet style. Anyway, Salagramas usually do not need preparatory rituals for installation. Because it holds the characteristics of divine nature, and so you can worship right away. Simply, no need to summon veteran priest or expert for setting up, if you prefer you can call them too. A summarized version of basic formalities is prescribed below.
Take an early bath in morning. Clean the prayer room and vessels. Make sure you are not facing sound pollution. Illuminate the lamp or Joss stick (Agarbatti). Start off the puja by facing east direction and reciting few Dhyan Shlokas. Chant mantra (scroll down for powerful-mantras) go along with a sacred soak (Abhisekh) to the Shila with Ganga-jal or pure raw milk of local cow, even rose-water is also ok. Next, wipe the Shila with a soft cloth or wash it with pure water and again place it on the vessel. Decorate it with some sandal paste as a 'Tilak' and offer fresh flowers, Tulsi leaf or you can encircle a tulsi-rosary around Sri Shaligrama Sila. Now, light the lamp and rotate it in a clockwise direction by chanting slokas.
Offer some sacraments (Prasad) to Bhagawan Narayana, Offering could be raw rice blended with ghee, milk rice, naivedam, sweets etc. Finalise the puja with the camphor (Kapoor) and or Agarbatti flame. Prostrate towards Shaligram and ask from the inner core of your heart as you wish. Likewise, "oh lord, please forgive me if I did any sin knowingly unknowingly, show mercy on my effort and help me to point out the right path so that I can achieve a success in my life". At last, distribute and consume the sacraments.
Powerful Mantra for Genuine Shaligram Shila
"Om Shreem Cha Vidmahae, Hreem Cha Dhemahi, Tanno Laxmi Visnhuha Prachodayat".
"Om Namo Narayana".
[Note: It is highly recommended to recite this holy sentence 108 times, if you can't just chant it at least 3, 5, 9, 11 or 21times.]
Keep in mind: if you are worshiping 1 Shaligram stone it doesn't matter but make sure they are in even numbers if you want to have more than one. Means you need to have either 2, 4, 6 and so on Salagrama. And also remember that never place the Genuine Sila on the ground, at least keep it on "Pipal leaf" or in Puja Plate. You may be Interested in
Do you have any suggestion and or question? Please don't hesitate to contact us.