Trekking in Nepal is one among the incomparable adventures of Asia and probably the best treks in the world. It is one of the richest countries on this planet in the case of biodiversity, thanks to its own different physical structure. Nepal is an excellent tourism places for Hiking, and many other adventures related activities with historical sightseeing. The landscape position in Nepal is loaded with adventures for venturesome and nature enthusiasts. It is not only limited to adventure seeker but also it covers many historic events and architect, so it can be a good destination for Pilgrims, historian and archaeologist too. You know that Nepal is a birthplace of Lord Buddha that's why it is also known as a holy place of Buddhist people.
Trekking Places in Nepal Blended with Best Trails
Trekking in Mountain area of Nepal is a greatly admired adventure in Nepal. Where adventurers appreciate the magnificent snow-capped Mountains, beautiful landscapes, Sunrise and Sunset view and able to encounter multi-cultural perspective of the Himalayan nation while passing via rural settlements. Since Nepal is a mountainous country, it holds 8 highest peak among top 10 topmost summits of the planet. Mountain expedition and higher altitude tramping are trendy in this Portugal shaped Himalayan nation. In comparison to last year, recently trekking in Nepal is upgrading positively day by day. It is believed that after the massive earthquake of 2015, the fame of this tiny country has been widespread through local and international media. And rest of the people from a world, who didn't hear the name and status of Nepal came to know about it.
Nepal is also widely famous for spiritual travel and trek too. There are many sacred places in this country, which has been focused by religious epics and an ancient holy book of Hinduism and Buddhism. Gosaikunda, Lumbini, Pashupatinath, Swoyembhu Nath, Muktinath etc. are the major holy tourist and trekking places in Nepal.
Every trekker have a question about which is the best trails and places for trekking in Nepal? Well, there are many excellent places in Nepal, being the Himalayan country it is definitely a paradise for many adventures enthusiasts. At least you must know about the best season to do a trek in Nepal, watch your own fitness because difficulty level varies according to different trails and spots. Although many routes are averagely medium in terms of difficulty, some severely weak people may feel extremely hard on the same trail. Anyway if you have a habit of daily workout the moderate tends to easy for you too.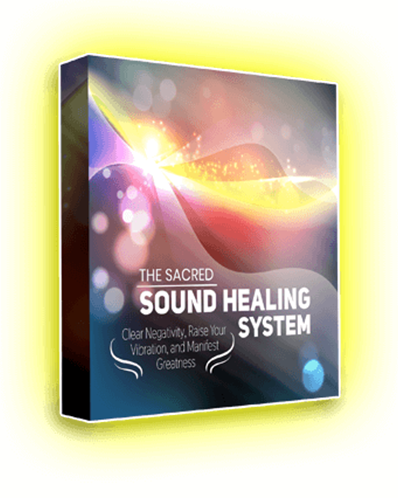 Remember: If you are outlander, there are few restricted areas in Nepal, which require a special permit for you. Thus it will be not possible to do travel lonely, at least you must have a licensed guide with you. Some trips are only allowed and arranged by legally authorized trekking & tour companies. There are many travel and adventure agencies or company in Nepal, they can arrange guides and porter for you.
Best Trekking Destinations in Nepal
Numerous of great spots are available within this small Himalayan country. Some of the Major Highlight based on attractiveness, the best trekking location in Nepal are described below.
Note: Never forget to read terms and condition applied by any company or agencies. If you are travelling via government certified Local travel companies or agencies, all price are listed on their official page. According to price the quality is differing too, give priority to your safety. Simply you will be free from different kinds of legal terms and condition like paying for permits etc. But if you are travelling lonely you must have to engage and utilize your times to run here and there for different things. If you wants to know about more details related to permits just visit trekking permit in Nepal. Because of Inflation and deflation and Blockade, the price fluctuation may happen. While on trekking accommodation types are usually Teahouses.
1. Upper Mustang
Mustang district of Nepal can be categorized into two parts, the southern part lower and northern part is known as Upper Mustang. Anciently it was known as the kingdom of Lo, a small country which was and is highly influenced by Tibetan culture and tradition. Being isolated for many years it is also known as a hidden kingdom and still, the old lifestyle remained unchanged. The place was fully restricted till 1992 for a foreigner. The cold desert and beautiful landscape like Grand Canyon with unique Tibetian culture will easily hypnotize us. Once you visit here you will feel that you have visited two countries with the same price. Because from every aspect there is no vast difference between Tibet (China) and Nepal's Mustang region, that's why this place is also known as tiny Tibet. If you are going to do trekking in Nepal, it will be better not to miss this wonderful mystery place.
Main attraction or highlight of Upper Mustang Trek are:
The walled city of Lo-Manthang.
Ancient Monasteries and mysterious caves.
Beautiful Landscape.
Former King's Palace.
Incredible views of Nilgiri, Annapurna, and Dhaulagiri Massif.
Old Tibetan Buddhism practice, culture, and traditions.
Tiji festival (the festival is often celebrated at May month, it is also called as summer festival. If you wants to attend or participate in this festival, you have to talk with your Travel Company or agencies.)
Other Fact about Upper Mustang trek
Estimated Cost: medium to high (USD /Day). Costs vary according to the policy of a company. Different Co. has a diverse rate.
Permits: It is a restricted area, so special (RAP) and general (ACAP) permits are required. Trekking Permit costs 500$ for 10 days per individual and if you want to remain more than ten days you must have to pay extra 50$ per day. Remember it, (RAP) stands for Restricted Area Permit and (ACAP) is an acronym for Annapurna Conservation Area Project.
Duration: 11 days minimum and 18 days' maximum. Depends on how many days would you like to spend over there. If you don't have enough time the itinerary can be customized.
Maximum elevation: approx. 3840 m (12598 ft).
Best Season to do Hike: Being rain shadow area of Annapurna's and Dhaulagiri massif, it is possible to travel in Mustang during Monsoon period (June-Aug). But autumn season (Sept-Nov) and spring season (March-May) is a better time.
Difficulty: Trails are Moderate. Afternoon dusty cold wind may give little trouble.
For more information please visit Upper Mustang Excursion.
2. Mount Everest Base Camp
Those people who know about the tallest Peak of a planet, surely he/she may have dreams to visit this highest crest area. Well, the vast majority of people are unable to do expedition but can close stare it, Everest Base Camp trip allows us that opportunity. Being Giant Mountain of a globe, Mount Everest 8848 m (29029 ft) is one of the highlights of trekking destination in Nepal. Everest lies in the Khumbu region of Nepal and there are numbers of other High mountains in this zone which are beyond 7000m. Actually, it is a dream spot of great mountaineer from the world.
On the way, we pass through many beautiful valleys, high pass, river, attractive small villages etc. Never forget to reach Kala Patthar, the place from where we can get the great views of Mount Everest and other ranges. This trip in Nepal is the best option to get close-up views of world's tallest Mountain and unique Himalayan culture.
Main highlights or attraction of Everest Base Camp trek given below:
Sherpa's culture and tradition. Mainly Sherpa people are famous as Himalayan people.
Mega tallest Mountain in the world.
Tengboche monastery, which offers 360-degree views of different mountain ranges.
Khumbu Glacier
Green rhododendron forest and different types of Flora and fauna.
Amazing views of the beautiful landscape, rivers, and valley.
Namche Bazar, it is also known as the gateway to Himalaya and best touristic spot, where we can see the Sherpa museum.
Tenjin Hilary air-port, which is widely popular as extreme air-port of the planet.
Kala pathar and basecamp itself.
Another fact about Everest Base Camp trek
Apparent Cost: medium to high (USD spent/day). Depends on the itinerary, request to customize as per your capacity.
Permit: it is a non-restricted area, so no special permit is required and price may vary according to different companies. But Trekkers' Information Management System (TIMS) permit is required.
Duration: averagely 12 to 15 days. Also, it depends on which trail you want to follow.
Max height: around 5,545 m (18,192 ft).
Best time or season: autumn (Sept- Nov) and spring (March-May).
Difficulty: Moderate. But Acute Mountain Sickness (AMS) may concern for some people.
Wanna know more about just visit Everest Base Camp excursion.
3. Annapurna Circuit
It one of the most popular routes for walking adventure in Nepal. It is also spelled as Round Annapurna and was voted as words longest and best trekking-trail. Where we make an orbit of Annapurna and Dhaulagiri range. The trails seem perfect, although it makes little difficult while crossing Thorang- La-pass 5416 m (17764 ft), which is the highest pass of this entire trek. The wander starts from Besi Sahar and ends at Nayapul, which is near to Famous lake city called as Pokhara.
The trails offer magic vistas of Mount Annapurna, Dhawalagiri, Machapuchrae, Manaslu, Tilicho peak and so on. We pass via numerous of waterfalls, traditional villages, lush forest and huge steep rock. Once we make one round the heavenly events remain in our memory until our end of life. Overall this hike is loaded with wonderful scenery, so it naturally ready to bid on guarantee satisfaction of trekkers. Bit have a sad news that somewhere on the hiking path, controversial road construction is in the process and touch parts of the typical trail, it makes little uneasy feelings for traveler. Hope local people or pundit will think about it, plus don't let to ruin the importance of Nature and maintain this area as the best zone for 'trekking tour in Nepal'.
Attraction and highlight of Annapurna round trek
Kaligandaki Gorge (deepest gorge in the world).
Thorang la pass (world's highest pass).
Tibetan culture of lower Mustang and Manang valley.
Muktinath, a sacred place of Hinduism and Buddhist people.
Waterfalls, rivers, beautiful terrain with paddy.
Green forest and background views of huge snowcapped peaks.
Other Fact about Annapurna Circuit trek
Estimated Cost: Normally it is cheap (USD spent/day).(please scroll up to highlighted text, regarding trek cost and permit in Nepal.)
Permits: it is also not the restricted area but must have to pay for Annapurna Conservation Area permit (ACAP) and TIMS card.
Duration: depends on your pace and itinerary, it takes almost 18 to 21 days.
Maximum Height: 5416 m (17764 ft).
Perfect Season: September-October-November, and March-April-May.
Difficult: Medium. Comparatively while crossing Thorang la pass some people may feel a bit more challenging.
4. Langtang Valley
Langtang region is widely famous as Rad panda area, which rests nearby Kathmandu valley. Despite being near to the capital city, the area is rural and isolated from many years. If someone who doesn't have enough time and wants a close encounter with Himalaya, probably this will be the best choice for trekking in Nepal. The Langtang valley area is also influenced by Tibetan lifestyle. It means most of the local people who live in this area are Tibetan descendant.
This area is rich in bio-diversity, where different types of flora and fauna are available. The wander begins from the Syabrubesi and again return back to the same starting point. This area is famous for glacier view so it is also famous as glaciers trek. Grab your opportunity to ascend small peak Kyangjin 4350 m (14271 ft) from where you can get 360-degree views of mountain scenery. Mount Lirung 7,245 m (23,770 ft) is the highest peak of this zone. Shortly, you can enjoy by adjoining with great Himalaya thru this short and sweet Langtang treks in Nepal.
Major highlights or attractions of Lang tang trek
Appreciate the views of glaciers valley.
Panoramic view of Mount Langtag-ri, Langtang Himal, Ganjala peak, Langsisa.
Strolling via dense rhododendron woodland.
Kyanjing Gompa plus Buddhist shrines and other monasteries.
Beautiful landscape, flora, and fauna. If you are lucky you may encounter Red panda and other wild animals. Since the area is declared as a conservation zone.
Opportunity to climb small peaks like Kyanjing Ri (4350 m (14271 ft) or Tserko Ri (5150 m (16,404 ft)).
Unique culture and traditions of Tamang community, who are said to be as an anciently Tibetan descendant.
Fact about Langtang valley trek
Probable Cost: this trip worth more than its cost. Simply cheap (USD /Day). Costs vary according to the itinerary.
Permits: No restricted permit is required but TIMS card is required.
Duration: 8 – 10 days.
Maximum Elevation: if you climb to Tserko Ri 5150 m (16,404 ft), otherwise 4350 m(14271 ft).
Best Season: autumn and spring season (Sept-Nov) and (March-May) respectively.
Difficulty Grade: easy plus moderate.
5. Ghorepani Poonhill
If you like to do short and sweet trekking in Nepal, Ghorepani poon hill trek is a suitable destination. Normally anyone can tackle this trails, means it is very easy and comfortable journey. No need to be fear of acute mountain sickness AMS or something else. This wonderful place welcome us throughout the year but at winter time mid of December to February weather may challenge us. The place lies within Annapurna region, where local people greet and welcome us with a smiley face. This is the famous route which is widely liked by many native and non-native guests.
Poonhill is the final destination of this trip, from where we can appreciate the mesmerizing outlooks of Annapurnas and Dhaulagiri massif with sunrise views. That's why alternatively, it is also known as Annapurna sunrise view trek. You will come to know how the warrior Gurkhas used to live and their culture. The journey starts off at Nayapul and ends at the same place. Never miss the change to check in Gurung museum. If you don't have a huge budget and want to do short trekking in Nepal, it will be better to grab this "GPT" route.
Main attraction and highlights of Ghorepani Poonhill Trek
Gurung and Magar community and Local Museums.
Sunrise view from Poonhill.
Panoramic views of Annapurna, Machhapuchre, Dhaulagiri, Nilgiri, Himchuli and other nearby peaks.
Natural hot spring at Jhinu Danda.
Beautifully terraced farmlands and Green rhododendron Forest.
Traditional Villages.
Fact about Poon hill trek
Cost: cheap.
Permits: not a restricted area but require authorizations for ACAP and TIMS card.
Trip Duration: 5 to 6 days.
Max height: 3210 m (10532 ft).
Best Time to visit: better September to November and March to May, partially good at summer time and it will be very cold at mid-December to mid-February.
Difficulty Score: easy to moderate, some person may feel difficult while climbing the steep hill of Ulleri.
6. Annapurna Base Camp
Annapurna region is widely famous in the world, probably many people they don't know about Nepal but they do have heard about this area. Mount Annapurna 8091 m (26545 ft) and Dhaulagiri 8167 m (26,795 ft) raked as 10th and 7th tallest peak in the world respectively are within this region. Trekking in Nepal is not so hard job as you may have expected, especially on this trail but it will be better to follow someone if you are alone. The well-known trail takes us to the base of huge massif within few days, coz it is not so lengthy plus difficult if we compare with Everest base camp route. The resting points on the way are arranged very perfectly so that we can acclimatize with altitude too.
The height of base camp is 4,130 m (13,545 ft), where almost many people can tackle with this altitude. Just imagine how you feel if you get close surrounded by massive Peak of 7000m to 8000m. You know the mesmeric situation will be unbelievable. It is said that the Annapurna Basecamp was the first commercial route of trekking tour in Nepal.
Attraction or Highlights of Annapurna Base Camp trek:
Natural hot spring bath at Jhinu Danda.
The beautiful culturally rich village of Ghandruk.
Mesmerizing views of Machapuchrae 6993 m (22943 ft) widely known as Matterhorn of Nepal (Asia), Annapurna 1st 8091 m (26545 ft) and south 7,219 m (23,684 ft), Himchuli 6,441 m (21,132 ft) and so on.
Being in a conservation area it is also rich in many types of Flora and faunas.
The picturesque village, valley, and trails.
Local people's culture, customs, and traditions.
Annapurnas and Mount Fishtail's base camp.
Brief facts about Annapurna B Camp trek
Cost: cheap.
Restricted Permits: Not required. ACAP and TIMS are required.
Trip Length: 10 to 11 days.
Max elevation: height of base camp 4,130 m (13,545 ft).
Perfect seasons: Sep-Nov, and March-May.
Difficulty Level: Moderate.
See the difference between ABC and EBC.
7. Dolpo Nepal
This is one of the lengthy trekking tour in Nepal, which takes almost 3-4 weeks to complete. Once you arrive here you will award this wonderful place as a hidden treasure of Nepal probably of the world. The area retains a hundreds of years old culture and tradition intact by the 21st-century world. The northern part of Dolpo was restricted till 1989 for non-native citizens. However, in 1973 German biologist, George Schaller and his accompanying American author, Peter Matthiessen (1927-2014) visited this area for research of Himalayan sheep and endangered Snow leopard. Later on, in 1978, Matthiessen shared those experience in a book called "The Snow Leopard". That Publication and academy award nominated Eric Valli's movie "Himalaya" played a vital role to boost the fame of this beautiful region among the rest of world.
Dolpo is spelled as Dolpa by native people. It is one of the remote districts in Nepal. This region was declared as Shey-Phoksundo national park in 1984, which is famous for bird watching and endangered wild animals like Snow leopard, Himalayan sheep, goral etc. Eye-catching "Y" shaped oligotrophic Lake called Shey Phoksundo also remains within this conservation area, which is situated at the height of 3,611.5 m (11,849 ft) is the deepest and biggest Lake in Nepal. Buddhism and Bon are the prevalent religion in this area. It is recommended that novice trekkers must have strong determination and courage to complete this long trekking in Nepal.
Highlights and attraction of Dolpo trek
Historic Gompas and stupas.
Beautiful oligotrophic Lake Phoksundo, which is situated at a higher elevation.
Birds watching and if you are lucky you may encounter endangered wild animals.
Tibetan culture of upper Dolpo.
Amazing Barren landscape and Mountains.
Yak caravans.
Bon culture and tradition.
Few facts about Dolpo trek
Cost: Expensive (USD spent/day).
Permits: Restricted Area Permit (RAP) is required. At least a guide or a porter is compulsory to get authorization. Make sure that you have a Trekking Companion or agency for the journey.
Duration: 3 to 4 weeks.
Maximum elevation: 5,360m (17,581 ft).
Perfect seasons: autumn (Sept – Nov) and spring (March-May) is considered as the best time. However, Dolpo region is situated in rain shadow area of Dhawalagiri and Annapurna Massif, so you can have a rove in monsoon period (Jun – Aug) too.
Difficult: moderate, if you have done some other small hiking already it will be better.
8. Kanchenjunga
You will feel incredible experience while trekking to the world's third highest mountain's base camp. In 1979 English mountaineer Peter Boardman (1950 -1982) stated that his trip to the base camp of Kanchenjunga was the most beautiful experience he had ever done. Unfortunately, he died in 1982 at Mount Everest. Dark lush forest, Remote area, dazzling mountains peaks and vivid landscapes are natural gems of Kanchenjunga. Kanchanjunga region is one of the demanding route for trekking in Nepal. In 1997 the area is protected as Kanchanjunga Conservation Area (KCA).
Trek route can be divided into few categories with different trails like Kanchenjunga circuit, south-north base camp, north-south basecamp etc. the choice is your which path you want to follow. Among five peaks 3 of them are on the border between Sikkim (India) and Nepal. Leftovers two peaks are in Taplejung district of Nepal. Camping or tea house slog it is your choice.
Few Highlights of Kanchanjunga Trek
Different types of Flora and fauna, this place is perfect for botanical views.
Tibetan refugee camp settlement.
Virgin Mount Kanchenjunga, because it is respected as Holy Mountain by local people. So mountaineers are not allowed to reach the actual summit of it.
Least visited region compared to other trekking places in Nepal.
Tradition and cultural aspect of Rai and Limbu ethnic people.
Impressive views of snowcapped huge mountains. While on the trails we can get views of Mt Everest and Makalu.
Facts about Kanchenjunga trek Tour
Cost: High.
Restricted Permits: Yes, RAP plus KCA permit is required.
Duration: at least 3 weeks.
Maximum Height: 5,160 m.
Season: spring (March-May) and autumn (Sept – Nov). It is not recommended during monsoon and winter period.
Difficulty: Hard. It is recommended that trekkers must be physically fit and mentally ready.
9. Gokyo Trek
Gokyo Lakes is one of the best and attractive destination within Everest region for mountain trekking in Nepal. Simply, this trip is another alternative for wanderer who don't want to tackle with the base camp of word's highest Peak and for those who want to see new within this region. In 2007 Gokyo area is declared as a Ramsar site, which consists of 6 fresh oligotrophic lakes. Among those Thonak Lake is biggest one. If you are planning to visit Everest Base Camp, better choose the extended version of EBC excursion via Gokyo.
Initially, we walk in the same trail which follows EBC route and reaches Namchebazar. It is one of the biggest trading centers in Everest region. After having acclimatization night at Namche, we head towards Gokyo valley via crossing scenic landscape and villages. This route and place is less crowd compared to usual trails of EBC trekking in Nepal. Gokyo Ri 5483m (17,988 ft) which has the same height as of Everest base camp, is the perfect point to appreciate the views of great Himalayan range, valley and huge Ngozumpa Glacier, the lengthiest glacier in the Himalaya ranges.
Highlights and attraction of Gokyo trek
The fantastic outlook of Mount Everest, Makalu, Lhotse, Cho Oyu, as well as other mountain tops from Gokyo Ri. You will think you have done the good decision. Because even you can't get actual views of world's highest peak from its own base camp, to view the topmost point, trekkers must have to move few hours towards Kalapathar.
Beautiful sacred 5 Lakes, this wetland keeps value for Hindu religion too, every year few people come to take a bath over here. It is believed that taking shower in this pond will remove sin.
Ngozumpa glacial mass, Himalaya's biggest glacier.
Khumjung, where we can see Sherpa's culture and tradition of real Himalayan people.
Climb Gokyo Ri 5483 m (17988 ft).
Experience the short and scenic Mountain flight to Lukla.
More Facts about Gokyo Trekking in Nepal
Price: reasonable (medium).
Restricted Permits: Nonrestricted area. However, TIMS permit is compulsory.
Length: 12 to 14 days.
Max elevation: 5483 m (17988 ft).
Finest Season: spring (March to May) and autumn seasons (September to November) are perfect. Moreover, even during winter, we can do a trek but the extremely cold temperature may be a concern for someone.
Difficulty: Moderate.
10. Manaslu Mountain
As a part of Great Himalayan trail, Manaslu area is getting more popular nowadays for a trekking in Nepal. Commonly, the journey starts out from Arughat Bazar or Sotikhola and end at Besisahar, the first phase of Annapurna circuit exploration route. The trail follows an ancient trading route across Budi Gandaki River. Mount Manaslu 8,163 meters (26,781 ft) is the 8th highest mountain in the world. The area is declared as a conservation area to promote eco-tourism plus to protect endangered local culture, flora, and fauna in 1998 by the Nepalese government.
The area is not only important for hiking enthusiast but also the great hub of veteran mountaineers for climbing expedition. Before camping style trip was in fashion because tea-houses and lodges were rarely found. But now the teahouse style is in trend, which played an important role to uplift the livelihood of rural areas local people. Usually, this region is widely famous for Manaslu circuit trek. Those people who like challenging and less crowded trekking tour in Nepal, this route will be a great choice too.
Some highlights and attraction of Manaslu trek tour
The 8th tallest mountain in the world.
Mixed cultural aspect. You are able to encounter both Hinduism and Buddhist culture while on the trail.
Larkya La passes 5135 m (16,752 ft).
Being protected area it is loaded with various types of flora and fauna.
Experience the beauty of the alpine landscape.
Tibetan influenced village, monasteries, Mani wall etc.
Facts about Manaslu trekking in Nepal
Price: medium to high.
Permits: Restricted area permit (RAP) plus permission of Manaslu Conservation Area Project (MCAP) and Annapurna Conservation Area Project (ACAP) is required. Solo traveler? You must own a licensed guide at least to achieve RAP.
Duration: 14 to 20 days.
Max height: 5135 m (16,752 ft).
Seasons: spring season (March-May) and autumn (Sept-Nov).
Difficulty: Hard.
Finally, about Nepal Trek
Naturally, Nepalese Himalayas are considered as an 8th wonder of the world, where the vast majority of highest peaks in the world are located within Nepal's boundary. Numerous of destination are available for trekking in Nepal, which are really incredible. I am on the way to flash out those heavenly spots, step by step, just keep in touch with this site. If you have any question and suggestion regarding wandering in Nepal, please don't hesitate to contact me or comment below.