Pashupatinath temple is one among the valuable shrines for Hindus and also referred as the national deity of Nepal, which is situated at the bank of Bagmati River within the Kathmandu valley. Being a birthplace of Buddha and historic events and activities of many Hindus lord, the Himalayan country Nepal is widely known as a sacred nation. It is one of the holy and touristic spots for Buddhism and Hinduism followers, as well as for other visitors too. Because much old structural evidence and the holy book have confirmed it. In 1979, the main temple and its area registered in the UNESCO's world heritage site's list.
Importance of Pashupatinath Temple
The specific installation time frame of Pashupatinath temple is still unknown. So, it is considered as the oldest and important temple of Kathmandu, probably the most ancient temple in Nepal. However, it is believed that the shrine was erected again in the fifteenth century by Lichhavi Emperor Shupuspa after the ex- structure was eaten by termites.
Gradually, numerous more shrines were constructed around this two-storied temple. Such as the Vaishnava, Ram Mandir from the 14th century and the Guhyeshwari Shakti peeth, which is stated in an 11th-century manuscript. It is a very important temple for Hindus and old heritage site fans.
The Bagmati River that passes close by Pashupatinath Temple is also one of the sacred watercourses in Nepal. 1000s of pilgrims from worldwide come to pay respect to this temple. Many Hindu devotees dive into this holy river every day and chant ancient Vedic mantras. It is claimed that once we take a bath it will release all the sin done by us. Besides of being Sacred River, from a few years ago this sacred water course is polluted vastly because of the highly populated area and people's negligence.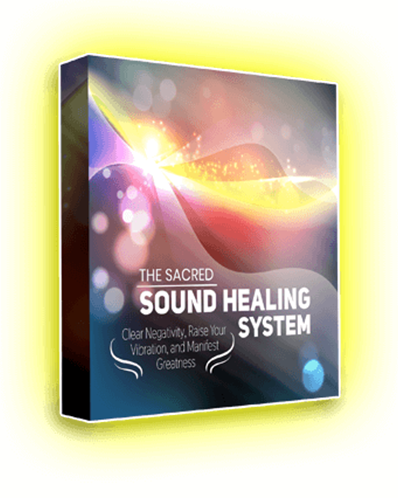 Shiva lingam of Pashupatinath Temple – Features
Lingam: One of the unique highlights of Pasupatinath Shivalinga is that 4 heads facing towards different direction are shaped in the linga by itself. The east faced is known as Tatpurusha, the head or mouth facing northward is called as Vamadeva (Uma Maheshwor), the west facing Sadyojata (Barun) and the face pointing towards South is known as Aghora. The zenith point is called Ishana which is Nirakara (shapeless). And it also symbolizes the Hinduism's 5 main elements i.e. earth, air, light, water, & ether.
Remember that it is prohibited to take a camera inside the main shrine, so it is impossible to take photos of Pashupatinath shivling, however somewhat it looks similar to below picture.
Another special aspect of this temple is only 4 priests are allowed and able to touch the holy idol. It is not allowed to touch by general people. Bhatt can perform Daily rituals while as Bhandari is only the helper and care giver of the Temple. Even Bhandari are not allowed to touch the Lingam.
Note: The main Priest of the Pashupatinath temple usually are from South India, because this system has been implemented from the 8th century, by the effort of Adi Shankaracharya to encourage cultural exchange. Bhatt is a highly educated Vedic scholar of Brahmin family. It is not easy to be Bhatta of Pasupati sanctuary, they must be well experienced plus have to pass the exam and should cover many criteria.
History/Story of Pashupatinath Temple of Nepal
In Hinduism, the supreme god Shiva used to appear as a different incarnation (Avatar) in the earth to control the difficult and dangerous situation to protect the living beings and or to destroy the evil. Pasupatinath is the incarnation of Lord Shiva, the term Pashupati is derived from the Sanskrit word called "Pashu" means an animal or living beings and "Pati and Nath "mean Protector and or Lord. I already stated that, the actual date about the findings of Pashupatinath Shivling was and is still unknown to anybody. Although, there are few traditional story and Legend about the lingam of the temple, which is given below.
1. Wish-fulfilling Kamdhenu Cow:
One-time Lord Shiva, who used to live at the Kailash Parvat, was feeling bored and he decides to fade out without informing anybody. Goddess Parvati, his spouse, was quietly tensed as Shiva failed to appear for several days. With her spiritual eyesight, goddess Parbati noticed that a gold-colored deer grazing along with herd at the jungle of beautiful valley of Kathmandu. The area is generally known as Mirgasthali now a day.
Goddess Parvati recognized Lord Shiva, who was in the form of handsome and good looking deer. She made a plan and left for Mirgasthali by masking herself just as deer to herd. After that, both God Shiva and goddess Parvati remained there for very long period together, having fun and emerging in deer's lifestyle.
Both lords vanished from Kailash, the news about the absence of Shiva and Parvati was spreading widely in Sworga-Lok (heaven). The absence of lords seems golden period for Devils and monsters, so they grabbed an opportunity to give trouble to other deities by attacking them. Soon after them as well (victim) utilized their spiritual sight and discovered both Lord Shiva and Parvati living in the jungles of Mirgasthali (forest area next to the Pashupatinath Mandir).
With the intention to grab them, Lord Brahma and Vishnu made a master plan to seize the deer. Bishnu and Brahma tried out to hold the deer, Lord Brahama able to only acquire one of the horn. The horn shortly cracked into 3 pieces. One amongst the pieces fell in Gokarna, 2nd lost in Sleshmantak forest additionally the main part dropped and disappeared in the spot exactly where existing Shiva Linga of Pashupatinath is positioned.
Many years later, a cowboy noticed that one of the beautiful cow's mammary gland of among of his herd always used to see empty. Cowherd is curious to know, one day he decided to track the activities of Kamdhenu and see what the real story behind it. In a quite manner, he follows her finally, he caught her as dropping whole milk on the ground.
Later he decides to dig at where the milk was poured, consequently, he found a beautiful 4 mouth shining lingam and after people started to setup a shrine and begin to pray it. The same location where we can see that linga within the main Pashupatinath temple. It is also said that after digging-out the boy turned into ash due to the deadly rays of a lingam.
2. Mahabharata
After completion of 18 days Kurukshetra battle, the winner Pandavas wished to make reparation of committing sin by killing same blood relative peoples and Brahmins, during the war with kaurav. So pandavas decided to pass the reigns of the kingdom to their descendants and directed to Kashi (Vanaras) to achieve blessing of Lord Shiva. It is said that Vanaras was the favorite place of Siva. However, deity Shiva planned to stay away from them because he was not happy with the consequent of the mega battle of Kurukshetra. So, he changed his appearance as a bull (Nandi) and left for the Himalayas.
After a few months later, when pandavas were unable to see Lord Shiva, they too headed towards Himalaya. Finally, Bhim the second brother of Pandavas is able to counter Nandi, they assumed that it must be Lord Siva. Bhima tried to catch the bull by grabbing the tail of it, but within a second it was disappeared. Later lord gets reappeared as different parts of Bull in a different location. Likewise, tail in Kedarnath, naval part in Madhyamayeshowor and so on. The head part in Doleshwor Mahadev in Bhaktapur Nepal. Thus after touching the body parts of Nandi-rupi Maheshwor, pandava had been got rid of sin.
Debated, some people believe as Pashupatinath is the part of the head and some saint trust that Pasupatinath is a place where pandavs saw and blessed by Shankar. I.e. when Bhima tried to hold the tail part of the bull, the tail got drop down in Kedarnath, Nandi started to run towards the eastern side (Nepal) dropping different parts at a different location, pandavs were continued to follow the Nandi. finally, they arrived in Kathmandu valley and Bull's head dropped in Bhaktapur. At last lord, Shiva appeared and blessed them in the exact place where the Pashupati temple stands now.
The 12 Jyotirlingam in India, such as Kedarnath, Somnath, Shreesail mallikarjuna, Mahakal, Nageshwor, Omkareshwor, Bhimshankar, Trayambakameshwor, Baijanatha, Ghumeshwor, Biswanath, and Rameshwaram are trusted as a body part of Shankar and lingam of Pashupatinath temple in Kathmandu is recognized as head of Lord Shiva.
3. Devalaya Legend
A different history claims that there was only a lingam in this spot, where the Pashupatinath Mandir remains now. As per the demand and necessity, the temple was constructed to 5 stories under the supervision of Supuspadev. And later on many times, this temple had been refurbished at middle age period by malla king. It is said that Ananta malla has added a roof to it.
4. Lichhavi tale
Jaydev II was the last and well-known king of Lichchavi Empire and he had erected an inscription in the courtyard of Pashupati temple, which does show the lineage of the Lichchhavin dynasty. As outlined by his stone inscription, the Pashupatinath temple was constructed on around 300 AD by a Lichhavi king Supushpa Dev, was the first lichhavian who enter in Kathmandu valley.
The Architecture of Pashupatinath Temple
The temple has been designed in Nepali pagoda style. Simply many features of this highly ornamented temple are made up of beautifully carved wood, which gives a stunning outlook of ancient great architecture. The roof of this two-story sanctuary is dressed in gold-copper, its spire is made-up of gold and these golden pinnacle specifies the icon of religious thoughts. The four main gates (doors) are made up of Silver. Inside of Pashupatinath temple, we can see 6ft tall Shiva lingam with the same circumference, which is widely known as divinity stone (shiny hard black-stone). The statue of Nandi (Bull), just in front of the western gate of the main Pashupati shrine is concocted of Bronze.
Other Facts and attraction of Pashupatinath Temple area.
Entry or Darshan: Only the Hindus people, Nepali Buddhist, Sikh, and Jain group of Indian descent are allowed to enter within the main shrine of Pashupati. However, if you are of other religious conviction, you can move freely around its surroundings except for prime sanctuary. Furthermore, if you are of western origin who recently practicing Hinduism are also prohibited to enter into main temple complex.
Funeral Ceremony: Cremation Ghats lies at the southern side of the main sanctuary, just bank of the sacred river known as Bagmati. Many Hinduism followers wish to take their funeral to Arya Ghat after their death, the corpse covered by yellow colored cloth and laid down on the wooden pyre to burn it, to change into ashes. Simply, it is one of the famous places where the Hindus funeral ceremony is held. It is believed that those who will be cremated here, will take next rebirth in a human womb, not in an animal.
Sages or Holy man and women: Sandus, Yogis, Saints or Sadhvi (holy female) are nirvana seekers commonly seen within this Pashupatinath temple premise. They are totally aloof from general luxuries and some are believed to be achieving or trying to achieve "moksha" by deeply engaging on praying lords and thru meditation. Consuming Cannabis is one of the well-known uniqueness of Sadhus and even law appears neutral to them because it is used as a devotional offering to worship Lord Siva and later pooled among prayers. Hashish items are widely consumed by other general people too, once in a year, especially on Mahasivaratri festival. Even though it is illegal for common people, but smuggling will create sever consequence to anybody by law.
Kalki Murti: According to Hinduism, there are altogether 4 yugas (era) in 1 cycle and they are 1st Satya (golden age), 2nd Treta, 3rd Duwapar, and currently running 4th Kali Yuga, believed that 4th era was started after the end of Kurukshetra, Mahabharat war. Behind the main Temple of Pashupatinath, we can see an ancient idol of "Birupakchya" also known as Kalki statue. Lord Shankar is also acknowledged as Virupakchya Bhagawan (god). It is said that every year this half-body idol is gaining its height slowly when it would gain full-size, it is believed that the whole world will collapse. Means there would be the end of the Kali Yuga. Local People assumed that this statue will get buried in the ground at the end of the world and again gradually it reappears with the cycle of the time (era).
Festivals: Mainly Teej (women's festival) and Mahashivaratri are the main events that bring the festive environment to Pashupatinath temple premise. Because thousands of devotee gather together and celebrate the event. While the shrine area gets covered by the female in the course of the Teej festival, several thousand ladies head over to the temple to soak in the sacred Bagmati River, worship lord and stay fasting whole day. Since this practice is supposed to make a blissful and lengthy relationship. Normally, on this occasion, many females dress red-colored saris, which are usually worn on wedding events traditionally and they try to enjoy singing and dancing.
Maha-Shivaratri is a festival practiced by every Hindus follower in both Nepal and India. On Maha Shivaratri, wedded women of all ages wish for the well-being of their spouses, single ladies pray for a hubby like Shiva, considered as the good life partner. During Shivaratri the Pashupatinath mandir remains open for the entire night, the shrine gets lighted with traditional lamps and modern lighting system. Whole night Devotee enjoys by singing holy songs and dancing on it.
The fame of Shree Pashupatinath temple & Mahashivaratri festival is rapidly spreading around the world because of the Nirvana seekers and their activities. Many travelers from different countries arrive here just to enjoy this festival. 100's of sages from different parts of India and Nepal usually arrive here during Maha Shivaratri festive. You can encounter different sect of babas over here, among them Nangababas are quite extraordinary. Nanga sages are the main attraction of the crowd, they are few in number and normally moving around being fully naked during the event. Smoking cannabis is common and allowed for them, they lost in trance and do different activities. Often they cover their body with ash. On this festival, hashish is legal for one day and is implemented to other folks too. Many of them (saints) are friendly, but some may beg money to take a snap with them.
How to reach Pashupatinath Temple?
It is very easy to approach at the Pashupati temple premise, simply because it lies within the Kathmandu valley, the capital city of Nepal. It takes approx. 40min from the central area of the metropolitan city. You can grab a bus from any place of Kathamandu. You can catch direct micro-bus from any spot on the ring road to Pashupatinath. If you are in the center part of the cities like Thamel and so on, it will be better to catch the bus or tampoo from Jamal or Ratnapark to Gausala (Pashupati area). Or alternatively, you can hire a taxi and bike too. If you don't prefer to ride any vehicle, just buy a city map and move according to the direction shown by it.
Best time and seasons to visit Pashupatinath Temple
In the terms of the season, you can visit at any seasonal period but if you have planning to do any other activities like trekking or hiking, just call the best time to visit Nepal. The temple or mandir remains to unlock every day from 4 am to 7 pm for general prayer. However, the innermost point (also known as Garbagriha) where the lingam is established remain open from 5 am to 12 pm by Mool (main) Bhatta for morning rite. It remains closed for daytime and again unlocked for 5 to 7 pm for evening rite. Thus, the perfect time to visit the shrine is morning hours or late in the evening time.
Important Information for Pashupati Mandir visitors
To get into the Pashupatinath temple premises, a foreign-born individual has to pay only one thousand Nepali Rs (USD $10) as entry charge. To get more detail information about it and for your easiness, you can hire a licensed local guide or if you don't wanna get info regarding rituals and convection, just pay the entrance fee and move in your own style.
Attention: you must be careful while touring inside Pashupatinath Temple area. Because hundreds of monkeys are encountered in every step. We even can't notice where what and which time they snatch our stuff. Better keep your important stuff inside your bag, don't let them guess that you are carrying any foodstuff with you. Always avoid eyes contact with them.
Tips and Tricks:
It is applied only for smokers: In the case, if you are surrounded by troops of aggressive monkeys, just try to smoke a cigarette they will be far from you.
Conclusion of Pashupatinath Temple (Mandir)
It is very important shrine regarding historic and religious factors. Because it is one of the oldest and living cultural heritage sites of the world listed by UNESCO. The importance of it is usually seen during the main festivals like Mahashivaratri, Teej, and etc. Each year thousands of internal and external pilgrim arrive here to worship lord Shiva. No matter which religion and race do you belongs to, you can step your foot around its external premises. However, excluding Buddhist, Sikh, and Hindus, it is not allowed to other religion people to enter inside the main temple complex.
Many organizations are involving to develop and protect it, by making different project and plans. For instance, the main objective of Pashupatinath temple area development trust is to develop and manage the whole system within the area. Some others are involving in cleaning and so on. The good news is that the present condition of Pashupatinath temple is perfect. Because the main mandir complex remained safe and sound during the massive earthquake, while it triggered incalculable damage in much old monumental attraction centers of Kathmandu and other parts of Nepal.
Want to know more about it? the Pashupatinath temple Nepal official website is https://pashupatinathtemple.org, If you have any question or suggestion related to this topics please comment below or contact us.