Before coming to the point about mossies or Mosquito in Nepal, we must know about the physical structure and condition of the country. It is the developing country and Sanitation is not good as you expected. In this land of Himalaya, the vast majority of the popular spots for travelers are rural and isolated. Therefore, you need to have a look at the potential hazard. Obviously, this small country is also known as the land of Adventures. It lies in the Himalayas as well as the home of 8 of the world's 10 highest mountain tops, such as Mount Everest, the tallest peak on the planet. Geographically it can be divided into 3 regions: Terai, Hilly, and Mountain. All these ecological regions are horizontally extended from east to west and are vertically crossed by the major rivers of Nepal, flowing from north to the south.
It is a country of both the highlands and plains, owe both hot and frosty climate. In Nepal, Mosquito can be found in plain areas mainly. Since, the plain area called Terai, lies in the tropical and sub-tropical zone, which is considered as the hottest zone in Nepal. Especially, in the summer or monsoon season. According to the specialist, mosquitos are more active at the temperature of 20 °C (68 °F) to 30 °C (86 °F).The temperature range in the plain area of this tiny Himalayan nation may skyrocket up to 35°C to 40°C in the summer season which holds favorable temp for mozzies.
Mosquito in Nepal and Its Seasons
Nepal has 4 major seasons, they're autumn season, summer, winter and spring. The heat and the mozzies come together, many people have to experience the bite during the summer period. There are different species of mossies can be found around the world except for Antarctica. According to the height, as the place like Kathmandu Culex mosquito can be found, which moves elephantiasis disease and Japanese encephalitis. The species of skeeters that can be found in the Terai region of Nepal are Anopheles. It is especially dangerous to us which outstretch diseases like malaria.
In comparison to several tropical lands around the world, mosquitoes in Himalayan nation, i.e in Nepal is not a large issue as much do other countries face. However, at the mid-year (summer time), it brings a real problem. Simply, this Himalayan nation can be divided into 3 major part geologically: Mountain (Himal), Hilly (Pahad) and Terai (Tarai). The short brief about Mosquito in Nepal according to the geographical region are described below: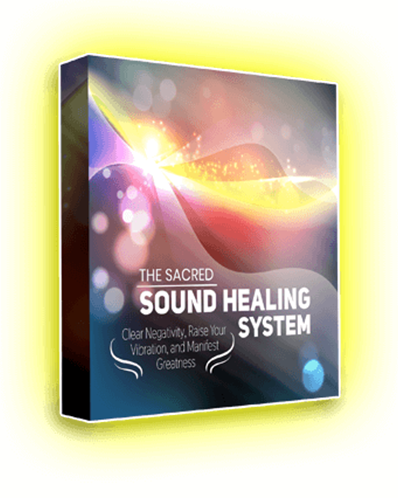 Mosquitoes in Terai Region of Nepal:
The Terai belt is lowland plain area and not considered as rural or isolated area. In terms of Mozzies, this belt definitely comes ahead comparison to Hilly or mountainous region. Especially from pre-monsoon period May to October, since the heat range arouse and heavy rainfall, the stagnant rainwater on the pit-ditches are the heavenly environment for blood sucker. Therefore, to survive, we must adopt the measures to protect from mosquitoes.
Shortly, summer is the peak season of mossies but is rarely found in spring and autumn season. There's no problem with blood-sucker in the winter time. The major activities that are done in Terai belts are:
1. Sightseeing
2. Jungle Safari
Many people visit Chitwan for Jungle Safari in Nepal, even though it lies in the Terai belt, has actually a very low malarial risk. As outlined by the CIWEC Clinic Travel Medicine Center (Clinic taking care of travelers and expatriates). In the last twenty yrs, they have not found any kind of malaria cases in Chitwan. They realize that risk must be very low in Chitwan for the normal traveler. But they highly recommend mosquitos bite precautions and no malarial medications are necessary for short trips to Chitwan national park even during the monsoon time. They believe that there is no malaria, dengue or Japanese encephalitis risk in Kathmandu, Pokhara or the mountain trekking areas.
Note: It is better to carry anti-mosquito cream with you. But it is not necessary to bring Net with you because all those stuff are provided by your hotel owner.
Mosquitoes in Nepal – Hilly Region:
Mostly the holidaymakers come for adventures activities in this Adventure-Land to do Hiking,Trekking and so on. During Monsoon period, mosquitos can be found in the hilly region of Nepal too, up to the height of 2000 m (6562 ft). Simply it is difficult to find Mozzies as the elevation goes beyond two thousand meters. During the summer season, we can find mossies sometimes in cities like Kathmandu and Pokhara too. But impossible to find in other seasons.
If you have decided to visit Nepal for Trekking and hiking, which are common activities in Hilly and mountainous region, you have done good decision because you are naturally safe from mossies.
Note: It is better to say that hilly region is safe. But it is recommended to protect oneself against illness.
Mosquitoes in Mountain Region of Nepal:
As I already quoted that beyond the elevation of 2000 m, it is very difficult to find the mosquitos but because of the global warming, it may have affected adversely to our climate. According to some news portal of Nepal, it is said that in some rural areas they have found mosquitoes at the height of 2800 m. it was estimated that bus may have carried to the newly opened route which is connected or linked to Terai zone. But that is the very – very rare case (like the news about aliens and UFO). After 3000 m height, it not only difficult to see but impossible to survive for mosquito. Since the climate is cold over there throughout the whole year.
Note: It is fully safe region. Better think and take a knowledge about AMS (Acute Mountain Sickness). Simply, go to altitude sickness.
Conclusion: In Nepal, a large number of the familiar venues for holidaymakers are countryside and remote, this means you should be aware of the possible risk. Before traveling to anywhere in the world, it would be wise to take an important medical kit so as to tackle any symptoms unless you get proper medical care. Although exact vaccination is not instructed to get into Nepal. Of course, it will be far better to safeguard yourself against illnesses which may spread through mosquitos such as malaria, Japanese encephalitis, elephantiasis, dengue etc.
How to get rid of Mosquito in Nepal?
You know we all get irritated with mossies. In the context of Nepal, I already described a lot, that we must be careful in Terai belt, especially on summer / monsoon (May – October) period. Not only is it the case about Nepal, wherever in the world, when we travel from one place to another we must be careful about our health, anyway. So we must carry some medic-kit, sun cream, anti-mosquito lotion etc. with us. Now let's come to the point that, how we can get rid of mosquitoes in Nepal? Following are the very important points I have listed below.
Get mosquito-repellants.
Commonly Malaria-carrying mosquitos are active at evening and night time, better avoid spending your time outside.
Focus on your clothes, cover your skin as much as possible.
Stay away from areas where it has stagnant water, garbage site, and bushes area.
Use bed net, commonly these are provided by the hotel owner. If you want to bring with you from your country that's good too. Because it is very light stuff.
If you don't have net use vaporizing mats or use an electric fan.
Do you have any question? Please feel free to ask anything related to this topics.