In case, it's your first-time in Nepal you may be curious about which is actually the perfect trek? There are much well-known trekking destinations in Nepal, among them, the most popular are Annapurna Base Camp and Everest Base Camp. Well, it's difficult to give the same answer for different people. In fact, both of them deserve to be as part of the world's best treks. You know, human beings are extraordinary creature created by nature, for a particular subject, each person thinks it on multi-dimensionally. Because numerous of individual have different desires, interest, and capacity.
Major Difference Between ABC vs. EBC
Difference In
Annapurna Base Camp
Everest Base Camp
Highest Elevation
8091 m (26545 ft)
8848 m (29,029 ft)
Max Altitude, where we reach
4130 m (13549 ft)
5,545 m (18,192 ft)
Ethnic group
Gurung, Thakali, Manangis, Magar etc.
Sherpa, Rai, Tamang etc.
Difficulty
Moderate
Little bit challenging
Crowd/Rate of Flow
Normal
Groups are common
Cost
Affordable
Bit costly
Glimpse of Major Peaks
Annapurna, Machapuchrae, Dhaulagiri etc.
Mt.Everest, Lhotse, Cho Oyu, etc.
Annapurna vs Everest Base Camp (Difference Between)
Note: Both Destinations Posses Excellent wide variety of natural scenery and somewhat similarity in flora and fauna.
Highest Elevation:
Nepal lies in the Great Himalayas, being center to 8 of the world's 10 highest mountain tops, along with Mount Everest, the peak point on the globe. The choice is yours, if you have eager to see world's tallest mountain of 8848 m (29,029 ft) in height, you can choose Everest Base Camp trek or you can grab the track for world's 10th tallest mountain 8091 m (26545 ft) Annapurna I.
Max Altitude, where we reach:
In case of ABC, our trails come to end at an altitude of 4130 m (13549 ft) via Machapuchrae Base Camp 3,700 m (12,135 ft), where the Annapurna Base Camp lies. Where you/we get surrounded by beautiful Great Mountain Ranges.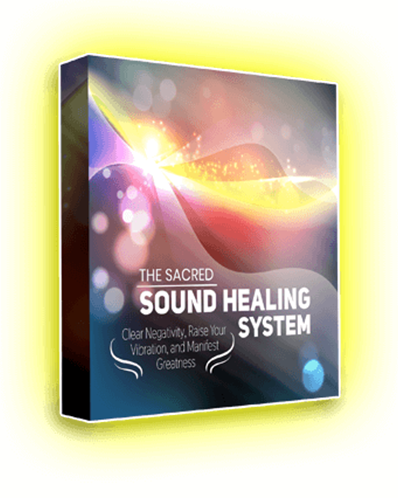 In the event of EBC, we accent to till Kala Pathar 5,545 m (18,192 ft) for Great views of Mount Everest and alongside other huge Mountains. You may have a question, why Kala Pathar? I want to remind you that from Everest Base Camp 5,364 metres (17,598 ft) we can't get crest views of the World's Tallest Mountain. But nobody misses the base camp, definitely, we must have to visit there too.
Ethnic Group:
Nepal is multi-ethnic, multi cultural, and diverse-geography country. The people and their culture are varied according to physical structure. We can see both places are influenced by Tibetian life-style. Comparatively, EBC is more influenced by Tibetan-lifestyle and rich in Buddhist custom and tradition. Thakali, Gurung, Magar Manangis are the main ethnic group can be found in Annapurna region. Whereas in Everest Region Sherpa, Tamang, Rai are the main dominant group.
ABC vs EBC Trek Difficulty :
If You've settled on the choice to go trekking in Nepal, definitely you are adventures lover individual. Those persons who do trek or hike often are healthy of course and they're able to tackle the challenges too. But those who are a newbie on trekking may feel difficulty and or he/she must have strong determination to complete the job. Unquestionably, comparability Everest Base Camp trek is more challenging rather to ABC.
In EBC altitude or even coldness does matter for some people, this trek is famous for high elevation and the upper limit stature of this trek is 5545 m (18,192 ft). Annapurna Base Camp is considerably lower in height 4130 m (13549 ft), so if you have fear of altitude sickness or troubles with altitude it could be the more suitable trek. Trekking is quite a bit tougher at a higher elevation, where less oxygen exists. Normally, both are the greatest trek which is well-liked by adventurers and trek enthusiasts to appreciate the appeal of nature at the great height.
The rate of Visitor Flow:
Millions of people from the world do have dreams to see the highest peak of the planet earth. In terms of expedition and trekking, the brand Everest Base Camp trek possess a heavy traffic in comparison to the Annapurna Base Camp. Because the big flood of tourists is usual in Everest region. Whereas in ABC small number of the groups are common.
Cost Between ABC vs EBC:
As you know, duration plays a vital role to enhance the cost. If you are fit and fine, ABC trek tends to be carried out within 7-8 days. Conversely, the Everest Base Camp trek usually takes 13 – 14 days for normal trekkers because of the steady elevation pile on to hit EBC. It's a bit pricier in EBC rather to the ABC because being in a rural area it provides somewhat better facilities including lodging and fooding then Annapurna Base Camp region. Hence, ABC is the more affordable trek that could be really a plus point for you.
Glimpse of Major Peaks:
Annapurna, Dhaulagiri, Machapuchrae are the major peak which can be discovered from Annapurna region. Mount Everest, Lhotse, Cho Oyu, etc. are the major peaks that can be caught from EBC region.
In conclusion, both treks are outstanding and completely unique. Choose openly as per your Desire and capacity.
Any question? feel free to comment or contact.