Poon hill is a piece of Heaven in Ghorepani premises of Nepal, for those who like to enjoy a hike in natural beauty. Anyone can be hypnotized by nature while Passing through the dense green jungle by viewing Skyscraper Mountain toward Poonhill. Phoon hill, the hilltop nearby Ghorepani is considered to be an excellent point for the nearby encounter of the massive Annapurna Himalaya Ranges.
See here the best places for trekking in Nepal.
Poon Hill Ghorepani Trek
The surrounding, wrapped with dense woodland is a well-known spot for the Holidaymakers. This route is familiar for short trek, where hundreds of tourist gather to take the snap of Himalayan massif. Because of comfort facilities, it is also known as in-law trek amid Nepalese guides. We can reach Poon hill view tower from Pokhara, where the Nayapul is the main starting point to take a hike. This area has good lodging and food facility with excellent background scenery. Before a few years ago the situation was bad, because of the massive earthquake, Terai movement, and Indian blockade. Very few hikers were available to see, but now everything gets refreshed and it is safe to travel in Nepal. The beauty is same and the local people are ready to serve us.
This trip is also known as Poon hill sunrise view trek. This trail is not only limited for Mountain views, it also offers the cultural aspect to explore the local Gurung and Magar culture. This wonderful trek can be completed within 5 to 6 days. A professional hiker can complete within 3 days, but in my view quickie can get half satisfaction rather to a balanced one.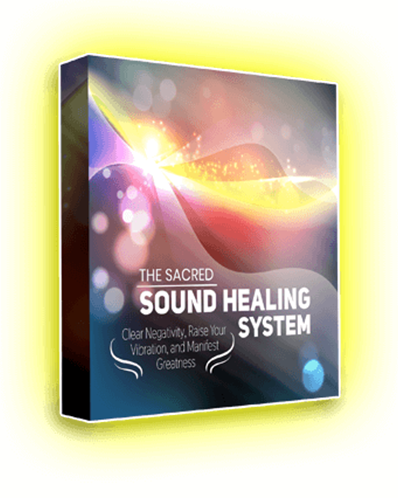 Mountains seen from Poon Hill Height
The height of Poon hill is 3100 m, from the viewpoint we can get a vista of major peaks like Annapurna 1 (8091 m), Dhaulagiri, Machapuchrae (6993 m), Nilgiri, Himchuli and other small peaks. The nearest and attractive peak is Annapurna-south (7219 m). The famous Ghandruk village comes within this trekking trail, where the majority of them are Gurung community. Here you have an opportunity to checkout local museum of Gurung ethnic and a cultural program organized for tourist. You will never forget the way of welcoming by the local people.
For the guest comfort, the hotels are operated by community and the price is almost the same. Ghandruk is one of the great models of rural tourism in Nepal. Along the trail, in some area, we can stay in the home of the local people, where they have been running as homestay facilities. Like so, in this trail we have an opportunity to encounter the Himalayan lifestyle and typical houses. Furthermore, we are able to see the dense green forest covered by rhododendron forest during the spring season.
Primary Facts about Ghorepani poon hill trek
Nation: Nepal
Poon hill trek cost: 350-400 USD
Best time to visit: At any moment of the season (However February, March, April, May, October, and November is excellent).
Famous as: Poon hill sunrise trek, Ghorepani hike etc.
Maximum Height: 3210 meters from the sea level.
Poon hill trek difficulty: Easy/Moderate.
Vegetation: Rhododendron, Christmas rose, Japanese Cherry, Magnolia, and etc.
Animals: Musk deer, Grey languor Monkey, spotted deer and many beautiful birds.
Ghorepani poon hill trek distance
 Pokhara to Poon hill distance approx.
Pokhara to Nayapul: 46KM
Nayapul to Tikhedhunga: 7KM
Tikhedhunga to Ghorepani: 12KM
Ghorepani to Poon Hill: 1.5KM
How to Reach Poon hill top of Ghorepani
Pokhara is the main point to start this short hike, so hire a car or catch the public bus or take a short scenic flight from Kathmandu to Pokhara. In general, it takes around 30 minutes by flight and 6-7 hrs by ground vehicle to reach lake city. Remember to acquire Annapurna conservation area project (ACAP) permit, because Ghorepani Pun hill lies within the conservation area.
You can't get direct Pokhara to poon hill bus, car, or any vehicles. After arriving Pokhara (the Lake city), you have two ways to reach Poon hill, i.e. via Dhampus or via Nayapul. According to my knowledge, many people do prefer to hike via Nayapul so I outlined the itinerary about it with a brief description below. Personally, I do prefer via Dhampus so from Pokhara take a 1 and half hour drive to Dhampus, here you can get the good facility of Lodging. Next day take a hike toward Landruk and take a rest.
Again next day by catching the same trail move for Ghandruk, it may take approx. 5 hours to reach Ghandruk village. Want to enjoy cultural show and beauty of village? You must have to pass 1 night here. If you don't, then early in morning you must have to head toward Deurali or Tadapani. It takes 8 hours to reach Ghorepani village from Ghandruk, but many teenagers and old people do prefer to stay one night in Deurali or Tadapani, and only they move for targeted destination next morning, due to tiredness. You won't need to worry about food and lodging because often every stopping spot in Annapurna region have good facilities for it. See below the Ghorepani Poon Hill trekking route map.
After arriving Ghorepani, it will be better to choose morning time to scale up for Poon-hill. Because at this time we can appreciate the stunning sunrise view and enjoy the vistas of golden Mountains. To taste the reality of heavenly Poon hill, many people move around 4 o clock toward hill station.
After having enjoyment get back to Ghorepani and take a food. If you have enough holiday time you can stay few days over there. But those who don't have time, the same day you can descend down for Birethanti and take a drive for Pokhara. See more about the day-by-day itinerary of Ghorepani Poonhill trek via Nayapul below.
Poon hill trek itinerary with Distance and Height via Nayapul
The following schedule is applied only if you are already in Kathmandu valley of Nepal. However, it doesn't mean you must have to be in capital city if you are in Pokhara or somewhere else in Nepal. I hope you can use your brain in this simple matter. The following route is well known hiking trail for Ghorepani poon hill. Naturally, Nepal is very beautiful and it is a dream land for every adventurers and trekking enthusiast, so I think it is not necessary to make bla-bla about what you can see from which place. Because beautiful mountains, dense colorful and green rhododendron forest, rivers, waterfalls, typical houses and etc. are common things in this route. So I prefer not to repeat same words again and again with each step and place in the following itinerary. You know, sometime positive surprise seems very sweet.
Kathmandu to Pokhara: 1 Day
Lake city Pokhara is the main door to a number of well-known trekking routes, including Poon Hill trek, Annapurna Base Camp, Mardi Himal, Ghandruk and few other countryside hikes. The Kathmandu to poon hill distance is about 270 km, but it is not possible to take the vehicle over there. So we must be in Pokhara to begin this short hike journey. The motorway distance from Kathmandu to Pokhara is approx. 215 km and you have two option to reach, one is roadway (drive 6 to 7 hours) and another is airways. Next, you can take a picturesque short flight of 30min from capital KTM to Lake city. Choose any option wisely according to your budget. Alternatively, you can hire a helicopter for Poonhill, it is a costly and very fast way but booking must have to make around 15 days before. For an overnight stay, you can find many hotels on the lake side of Pokhara.
The height of the Kathmandu is 1400 m from sea level.
The height of the Pokhara is 840 m.
Pokhara Valley to Tikhedhunga: 2 Days
Poon hill trek from Pokhara begins after having morning activities and breakfast. Take one and half hour drive to Nayapul, the distance between Pokhara to Nayapul is about 45 km. This is an exact place, from where you gonna kick off Ghorepani Poon Hill trek. After your arrival at the starting point, you can encounter many tourists following the trail. If you are a solo traveler you can follow them or watch information board.
After trolling through muddy gravel trail for a few minutes you will encounter checkpoint to check-in, you have to show permit and TIMS card. See below all about permits in Nepal. After that you pass through the green forest, a village called Birethanti with enjoying the view of mountains, river, waterfalls and etc. Eventually, you will reach Tikhedhunga within 5 hours from Nayapul, while the pace is applied. The distance from Nayapul to Tikhedhunga is about 7.5 km. During gap time you can move around and take a snap for memory, visit micro hydro project, remote local school and or relax at Tea house.
The height of Tikhedhunga is 1540 m from sea level.
Tikhedhunga to Ghorepani Poonhill: 3 Days
After having your daily morning activities, you can move towards Ghorepani Poon hill. Today's journey is the most difficult one because you have to climb steadily upward, double the elevation of Tikhedhunga. This is the toughest section of entire Pun Hill Nepal trek. If you are a novice trekker, 3rd day is the toughest one, just imagine, you have to climb steep of Ulleri, which have more than 3700 stone steps. Once you reach the top point you will feel relax, since the trail is somewhat easy to wander. Next, an hour later you may touch a small place called Nangethanti, take a rest for few minutes and head for Deurali.
There are two Ghorepani, one is upper and one is lower, it is better to choose upper Ghorepani known as Deurali. Because from here you can get incredible landscape and mountains views. The distance between Tikhedhunga to Ghorepani is approx. 12 km so totally you have to walk around 7 to 8 hours today. Set alarm for tomorrow, overnight stay at a lodge that's all for the third day.
The height of Ghorepani is 2900 m.
Ghorepani to Tadapani: 4 days
Today is climax day of Poon hill trek, so get up early in the morning around 4:30 or 5 o'clock and hike 1 hour to reach Poon hill for the sunrise view. No, any map or stuff is necessary to point out the trail. Because it is a daily routine in this area, floods of internal and external tourist head upward for sunrise view, just follow or ask them. While on the trail at mid-point you may have to pay or donate 50 Rs (about 50 cents, half of 1 dollar) per person, it is said that such donation is utilized to conserve and manage the trail also to support a local school. After reaching view point you can enjoy the close-up view of golden mountains, the spectacular scenery around the location. If you have time you can stay longer as much you can, otherwise return to the Ghorepani, have a breakfast, rest for few minutes and head to Tadapani or Ghandruk. The distance from Ghodepani to Tadapani is approx. 11 km.
If you want, you can return by following the same trail to Pokhara via Tikhedhunga, but in general, if you do have a bit more time, it is not a wise practice to do so. If it takes only one more extra days to arrive Pokhara from Ghorepani poon hill, why won't you choose a new trail to checkout? Well, this is a wise practice as well, since you can get more knowledge about other places, lifestyle, scenery and many more. Anyway, let's come to the point, at the initial stage, you must scale upward for a while and descend down to Tadapani. Almost it takes 6 to 7 hrs to arrive Tada-pani. Personally, I recommend you to stay at Tada Pani because it is also a perfect spot, some people choose to descend for Ghandruk village, but both places are worthy in own aspect. Ghorepani to Ghandruk trek distance is about 15.5 km.
The altitude of Tadapani is 2640 m.
Poon hill height is 3210 m.
Tadapani to Syaulibazar: 5 days
This is the second last day of Poon hill Ghorepani trek, so no need to hurry up. After having enough sleep and breakfast you can move for Syaulibazar. You can have a launch at peaceful and beautiful Ghandruk village after a couple of hours on the trail. The distance from Tada pani to Syaulibazar is 14 km, thou it looks a bit far but you can descend easily, so it takes 5 hours to arrive at Syauli bazar.
The altitude of Syaulibazar is 1220 m.
Syaulibazar to Pokhara: 6 days
Today you will arrive at the same place, where you have started. After hiking for 2 to 3 hours you can arrive at Nayapul. Take a rest for few minutes or hours and grab a bus or taxi, and drive back to celebrate successful trip at Pokhara and enjoy. That's all happy journey.
Poon hill trek cost and Entry Permits
Trekking permit is unavoidable, it is necessary to carry permit document with you while trekking in Nepal. Since, in every checkpoint, you have to show it to the officers, otherwise, they may penalize you by the double charge. Every trekker who wants to do trek must have to obtain necessary permits from the Nepal tourism board or tourism immigration departments.
From where and how to get Permits for Ghorepani poon hill trek?
If you are already in Kathmandu, just go to exhibition road nearby Brikutimandap, you can see a big building of Nepal tourism board, which made up of shiny bricks. You must carry your passport, other details, itinerary and two photos (passport sized) with you and fill up the form. Payment requirements are given below:
For TIMS card (Trekking Information Management system): Rs 1000 per person.
For ACAP (Annapurna Conservation Area Permit): Rs 2200 per person.
No entry fee is required for children below 10 yrs. However, the rate and policy may get fluctuate rarely sometime. You may have wonder where to get trekking permit in Pokhara? The answer is Dam side of Pokhara. Wherever you just take from one place that's enough. Next option, there are many travel, trekking companies, and agencies in the city area, you can acquire from there too, but they may apply service charge slightly. You also can get it in the checkpoint of the trekking route but you may have to pay the double charge, in reality, it is a kind of Penalty. Must have to read it, visit here if you want to know more detail about permits in Nepal.
Ghorepani Poonhill trek cost
It is very unfair to estimate the cost for Ghorepani poon hill trek because it depends on the types and quality of service you will want during your camp out. Budget traveler can complete this trek within 350 $, simply it would be enough to hire a guide, stay and eat at basic hotels. I think it is not necessary to explain about expenses for the luxury traveler.
Poon hill trek without Guide?
Hey my friends, frankly I have to tell you that, actually it is a controversial subject. There are different types of people in this world and all of them have their own logic on the same subject. Peoples have a different view in this context too. Personally, I don't recommend Poon hill trek without a guide. Some people say yes it is necessary and someone says no we don't need. If you are physically and mentally fit and or can read map easily, you don't need any guide wherever you go in this world. Each and every traveler do have different interest, for instance, some people do travel only to get knowledge, few want to make the journey to see and some wants to achieve both.
If you have intension just to see the nature you don't need any guide in this 21st century, but nobody will take care of you during unexpected hazards. It is like traveling at your own risk but beware of altitude sickness while travelling to mountainous regions of Nepal.
If you want to see and achieve knowledge you must have a guide with you. At least you will have someone to take care and guide you. Taking guide means you are ensuring safety and you can gain information regarding the places you are visiting.
It is highly recommended to take a guide with you while traveling to Ghorepani poon hill or any remote and mountainous region of Nepal. Because guides are well trained and they know how to tackle the threat.
Poon hill weather and the Best time to visit
Actually Ghorepani Poonhill is considered good to do trekking at any time. Because each season brings different uniqueness in this place. Locally Nepal has 6 seasons but in average we can categorize it in 4 season. You can see temperature in following graph.
Spring season: Ghorepani weather looks very perfect in this time and it is also a peak season for Nepal's tourism industry. Whole the forest get covered by rhododendron bloom and the sky become clear at this time. March to May is the spring season in Nepal.
Monsoon Season: Only this is the challenging season to do trek in Nepal since heavy rainfall occur during this period. The visibility remains poor; snowfall occur in high alpine area but despite of heavy rain falls in Poon hill area the surroundings looks green everywhere. Leeches are common in this area at this time. June to august is the summer or monsoon time in Nepal.
Winter season: It is impossible to do trek at higher altitude region but yes you can do Ghorepani poon hill trek in this season. The temperature remains very cold at night time specially but sky remains open and we can appreciate the stunning views at day time. Warm clothes are necessary to tackle cold weather. December to February is the winter time in Nepal.
Fall season: this is also another peak season for Nepal tourism, you may have to book hotels, airlines ticket earlier for this season. Because this is a period right after monsoon. The temperature condition is perfect and sky looks blue. This is also a main festival time in Nepal. September to November is the fall season in Nepal.
In short, spring and fall season is the best time to visit Ghorepani Poon Hill. See more detail about best time to travel Nepal and weather.