Best time to visit Nepal: Before describing this topic, we must have to know about seasons and weathers of Nepal. The weather in the land of Himalaya is also impacted by its land mass structure. Locally Nepal has six seasons, it has an array of elevations and climates, starting from the subtropical forest to the south and world's tallest peaks to the north. Heightens from Terai Belt as little as 59 meters (194 ft.) to the Mountain Region 8,848 metres (29,029 ft. the height of Mount Everest). So, Nepal's weather conditions fluctuate with its land-structure and elevation. Basically, this tiny Himalayan nation can be parted into 3 regions geologically.
Best Time to visit Nepal with Regions
The name of main 3 geographical region of Nepal is given below:
1. Terai Region
Tropical zone below 1,000 meters (3,300 ft).
The low land known as Terai region lies in the southern part of Nepal. It has the high density of population. In terms of climate, it also called as a tropical zone. Where the summer is very hot and temperatures may rise up to 40°C but cold in winter. Tropical climate zones stretch out far up river valleys over the Hilly region too. The mosquitos are common in the summer season and rarely found in winter period. For more information, jump to mosquito in Nepal.
Bhairahawa is the headquarter of Rupandehi district lies in the Terai region.The famous Lumbini (the birthplace of Buddha) is situated nearby this city. The monthly weather Data for Bhairahawa is given below. In general winter and fall season is the best time to visit Nepal 's Terai region. Beneath image helps us to understand the average weather and climatic condition of Terai-Belt. To view it clearly, click in photo.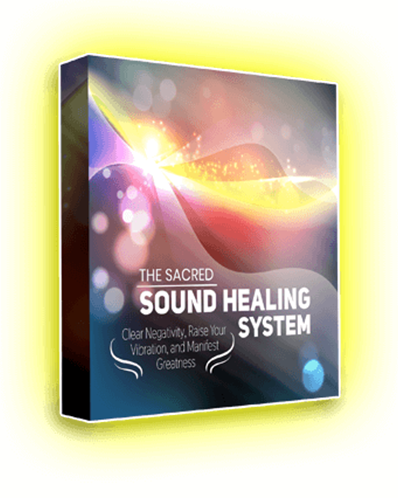 2. Hilly Region
Subtropical to Temperate climate zone from 1,000 m to 3,000 m (3,300 ft. to 9,800 ft.).
The naturally raised area known as hilly region lies in the middle of Terai and Mountain belt of Nepal. It Includes sub-tropical to temperate climate zone. It also has a high density of population. The overall climate and weather condition is moderate in this region. During the summer season, Mosquitoes are rarely found in some places but impossible to find it in the winter time. However, the best time to visit Nepal 's Hilly region is at other seasons except monsoon period.
Kathmandu the capital also known as the city of Temple lies in the Hilly area. The following image shows the average High/low temperature of Hilly-Region.
3. Mountain Region
Sub-alpine zone to Alpine zone from 3,000 m to 5,000 m (9,800 ft to 16,400 ft) or the elevation of the area which cover beyond the five thousand meter is also known as Himalayan region. Anyway, it is not necessary to go advanced way.
The Mountain region begins after the elevation of 3000 meters. It includes sub-alpine to alpine zone and the environment is cold throughout the whole year. Mosquitoes are unable to survive in this extreme environment. And contain very less density of population. Also, the oxygen level in the air remains very thin. Simply, no human habitation is visible after 5000 meters. You may have seen in the Map above, Jumla lies in the Mountainous Belt. Below image helps us to know the Average weather condition of Mountain-region.
Forecasting of weather according to the height basis is given below:
Best Time to Go to Nepal With Six Seasons Name
Thou there are 6 seasons in Nepal, basically a year in Nepal can be split into 4 major seasons, they're autumn season, winter, spring, and summer season, also termed as the monsoon period. The six seasons name with month is given below (see below the table). The four main seasons are given below.
1. Autumn Season in Nepal
Autumn Season in Nepal starts from September and ends by means of October and November. This season is the best-chosen trekking period since the weather condition is often stable, temperature ranges are average as well as the sky gets clear. Because the monsoon goes away in Sept and greets lovely clear skies with great views. It is a good time for trekking so mountain views are assured. If you are a photographer, probably Fall is the perfect season to take a snap in Nepal. Moreover, during this period you can explore the major festivals of Nepalese people like Dashain, Tihar, Chhat, Maghi and so on. It is the best time to visit Nepal for any types of activities.
Note: It is recommended that better book or reserve your seat early. Because the flood of travelers is common in this peak season. Otherwise, you may have to face problem regarding lodging, fooding and charges are costly, also it may be difficult to find some reliable hotels.
2. Winter Season in Nepal
The Winter season in Nepal starts from December and it continue to January and February. Generally, it is a good time to explore the Terai belts of Nepal, places like Chitwan and Bardia are quite famous for jungle safari. Explore the legendary hub like Lumbini (the birthplace of Lord Buddha) & Janakpur (birthplace of ancient Vedic goddess Sita). Check out the local culture of Tharu and Maithali people. If anybody can cope with the cold temperatures take an adventure to the Mountainous region too. Weather condition is wonderful at daytime but temperature ranges reduce greatly at night time, extremely in the mountainous ranges above 4000 m (13123 ft). Winter is considered best season to visit Terai belt of Nepal, because there is no risk of mosquito as well.
In terms of Hilly region, several of the short treks in Nepal can be perfect picks for the winter time. Some of the well-known areas are given below:
Ghorepani Poon Hill Trek (Nearby Pokhara)
The lower area of Everest region. (Khumbu Region)
Nagarkot Dhulikhel hiking (nearby Kathmandu valley)
Sundarijal Chisapani Hike (near to Kathmandu)
Note: it is advised that do not dare to move above 4000 m (13123 ft). Because the climate is extremely cold and frequently many of the track will be blocked by snow. A number of lodges often gets locked in this month.
3. Spring Season in Nepal
The spring season in Nepal starts from March and it goes to April and May. It is also one of the best time to visit Nepal, since the heat range rises gradually and weather of Nepal gets stable. The seasons tend to be favorable but visitor statistics are less when compared to the autumn. Days are a bit longer at this time, which makes suited for trekking, even temps remain cool at nighttime. Spring season in this Himalayan country is the colorful period because, it is the times of colorful festivals and events called Holi, Maha Shivaratri and Nepalese New Year. This the festival of color and sharing love is now getting more popular around the world. Before it was limited to Indian subcontinent only. Most of the people move around to celebrate Holi by sharing colors or even spraying colored water on each other. A newly established activity is the tossing of color-mixed water balloons called Lola to the other. Besides that many people blend a kind of cannabis (bhang in local language) in their food and drinks, that is usually done during Maha Shivaratri.
And another side the variety of dense green rhododendron forest in Nepal's hillsides and mountain ranges are naturally replaced with colorful flowers bloom, based on elevation they are in the form of different colors such as: red, pink to whites.
Note: It is recommended that if you do have an allergy to color and cannabis, it is better to stay on lodge during festival carrying days.
4. Summer season in Nepal
The monsoon or summer season start from June and pronged to July and August. Now the weather of Nepal remains hot and wet except in rain-shadow area. However, the climatic condition in the mountainous regions is cold and snowy throughout the year. The roaring of thunder, lightning and heavy rainfall is common in this period. Due to the raising of temperatures over Inner Parts of Asia gets triggered to form the low-pressure zone that pulls in moist air from the Indian Ocean via the Bay of Bengal.
However often hilly region remains moderate but Terai belts face off hot climate. Summer is a decent time to explore the urban areas or you can trek to a rain-shadow area of Annapurna and Dhaulagiri region, called Upper Mustang (also known as the Hidden Kingdom), Nar-Phu Valley, Manang, Dolpa and so on. A small community in the Upper Manang is popular for horse racing summer festival known as Yarthung. The name "Yarthung" is derived from Tibetan words. The definition of "Yar" is summer and so "Tung" is festival or events.
Note: The monsoon also complicates transportation with roads and trails. Leeches are common in the hilly region, especially in this season. There's a danger of flooding and landslides in different places. Airstrips can also emerge as unusable and cloudy weather may reduce safety periphery for flight. Frankly, it is not the best time to visit Terai belt of Nepal. Similarly, this is the peak season of mosquitos in Terai region too, if you want to explore better carry anti-mosquito lotion with you.
In Nepal, the 1st month gets started in the spring season. The month is known as "Mahina" in Nepali language and Year is named as "Varsa". following are the 12 months according to Nepali calendar.
| No. | Name of Months In Nepali Language | Starts From Mid of The English Month | Ends at Mid of English Month |
| --- | --- | --- | --- |
| 1. | Baisakh | April | May |
| 2. | Jestha | May | June |
| 3. | Ashad | June | July |
| 4. | Shrawan | Jul. | August |
| 5. | Bhadau | Aug. | September |
| 6. | Ashoj | Sept. | October |
| 7. | Kartik | Oct. | November |
| 8. | Mangsir | Nov. | December |
| 9. | Poush | Dec. | January |
| 10. | Magh | Jan. | February |
| 11. | Falgun | Feb. | March |
| 12. | Chaitra | March | April |
The name of six seasons of the year in order is given below:
Basanta (Spring Period) (Chaitra – Baishak)
Grishma (Early summer season) (Jesth – Ashad)
Barsa (Summer monsoon) (Shrawan – Bhadra)
Sharad (Early autumn) (Ashoj – Kartik)
Hemanta (Late autumn) (Mangsir – Poush)
Shishir (Winter season) (Magh – Falgun)
Overall Conclusion With Seasonal Wise Activities and QA
What are the best time or season to visit Nepal?
Generally, you can visit Nepal at any season time. However, autumn (September – November) and spring season (March – May) is the best time to visit Nepal. But it will be far better if you do explore as per your desirable activities.
The seasonal wise activities that are done in Nepal are summarized below.
Trekking in Nepal Best time of Year:
Autumn and Spring season are the best time to visit Nepal for any activities including climbing expedition. It is suggested that monsoon and winter are not so favorable for the trek. However, the short hike is possible in the winter season.
Best time for Adventure Activities in Nepal:
Autumnal equinox and Springtime in Nepal is perfect time to go to Nepal for adventure tour.
Best time to visit Nepal for Sightseeing Tour:
The almost whole period is an OK but rainy flavor in June, July and August may arouse bit disturbance in some places.
Best time for Wildlife and Jungle Safari Tour in Nepal :
Oct to mid- April is suitable for safari in Nepal. Springtime and the autumnal equinox is considered as the best time to visit Nepal, because the climate is generally average and stable, with a clear sky.
Do you have any suggestion or question? comment below or contact.