Bungee Jumping in Nepal is no longer a completely new arrived adventure game. Bungy jump in Nepal is quite famous adventure activity adored by many native youngsters and foreigners. This tiny nation is not only well recognized for Everest and birthplace of Buddha; it possesses suitable environment for wide dimension of adventures activities to make adrenaline junkies vacation memorable. The glory of Nepal has been introduced differently in the world since its natural beauty and the geography is amazing.
Those who want to try Bungee jump should not have any one of the health issues outlined below:
High or Low blood pressure
Heart disease
Addiction to drugs or alcohol
Pregnancy
Psychological problems
Epilepsy
Orthopedic problems
Neurological problems
Asthma
History of Bungee Jump
A tale indicates that bungee jumping first shown up on the Pentecost island of Vanuatu in the South Pacific region. In accordance to this story, one of the natives, a man named Tamalie, was used to harass his wife, so she decided to run away and choose to hide at the nearby forest of the village.
Mr. Tamalie her husband, yet somehow he noticed her on the tree and then climbed after her. As he was climbing, she chained up lianas (wooden vines) around her legs. Soon after, when her husband tried to catch her, she dives onto the ground and survived.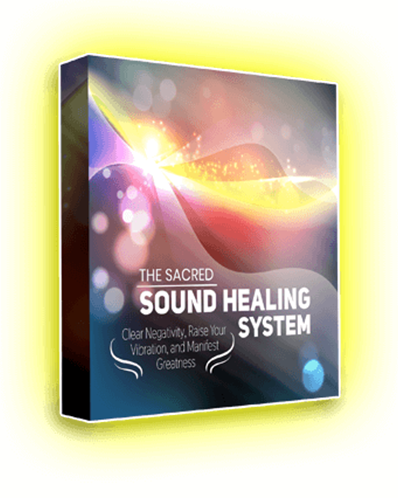 Instantly Tamalie leaped after her but he lethally stroked on the ground and passed away since he didn't have any supportive measures to protect himself. This incident made hurt to male members of that village.
From that date, gents in the village began rehearsing land diving from the wooden tower with the support of lianas, so a female can't deceive males anymore. Gradually this practice turned into the cultural ceremony, every jumper has to perform ritual bath before diving from tower to show courage and masculinity of the male members in that village.
History of Modern Bungee Jump
No doubt, the land diving ceremony of Pentecost is the precursor to modern Bungy jumping. During the course of the 2nd World War, the Europeans approached at Vanuatu island and found out natives, their custom, and tradition of land diving.
Once the westerner youth came to know about this ritual, the history of modern bungee jumping commenced at 1st of April, 1979. When the members of Oxford Dangerous Sports Club carried out a couple of jumps from the 76-meter high Clifton Bridge in Bristol, Great Britain. Consequently, main performers were jailed for a few days, since such types of activities were illegal at that time.
This incident became a turning point to be spread all around the world. Later Us army tried it with the help of a ribbon cord. After a few years later, in 1988, A. J. Hackett (Kiwi Adventurer) established the first commercial Bungy jumping site in New Zealand.
10 Best bungee jumps in the world with Name and Height
History of Bungee Jumping in Nepal
When we talk about bungee jump in Nepal, we take the name of Bhotekosi, because this game is played in Bhotekosi canyon of Nepal. The Last Resort was the first adventure company to import Bungy adventure in Nepal. For the purpose of launching Bungy in Nepal, in 2001, this resort has built the suspension bridge in the river. The bridge, which was constructed at a cost of around 4.5 million.
The last resort is the joint venture co. of businessmen from Nepal and New Zealand, in addition to bungee and swing, it is conducting adventure sports such as canoeing, high-ropes, rafting, mountain bike, and so forth in Nepal.
Bungee Jumping Locations in Nepal
To my knowledge, there are two bungee sites in Nepal, which are currently operating, one is nearby Kathmandu valley and next is in beautiful Pokhara. Similarly, 2 more jumping sites are in under construction. Some of the adventurous Bungy locations of Nepal are summarized below.
Bhote Koshi bungee jumping (Nearby Kathmandu valley)
Believe it or not, Nepal is the habitat for one out of the Top 10 Bungee Jumps across the globe. It is the 1st bungee spot of Nepal, located at Tatopani, close to the Nepal-Tibet (China) border above the roaring canyon of Bhotekosi river. Bhote Koshi bungy is one of the longest free fall sites in the world. The gorgeous Bhotekosi river beneath to the suspension bridge is the wildest and a superfast river of Nepal.
This river enhances the thrill of the free fall since the edges merely few feet above the watercourse. The entire arrangement of bungee swing/jumping, rafting, canoeing and etc. in Bhotekoshi river is managed by The Last Resort. The bridge is placed 160 meters above the river gorge which is among the tallest foot suspension bridges on the planet.
This diving site was designed by veteran bungee specialist of New Zealand. To ensure safety, some highly skilled western jump master operate here.
The distance from Kathmandu to Bhote Koshi is approx. 95 kilometers.
More Information
Height:166m.
Location: Tatopani, Near to Nepal Tibet boarder.
bungee jumping price, Per Person
For foreigners' $ 108.
For Chinese and Indian Citizen Rs 8200.
For Native Rs 5500.
Bungee in Pokhara
It is also known as Hemja Bungy jump since the site is located at the beautiful VDC called Hemja of Pokhara Valley. Company HighGround Adventure has launched and manages it. Moreover, this is the first tower Bungy of Nepal. The company is also operating zip flyer from Sarangkot to Hemza.
More Info about Pokhara Bungee.
Height: 80 meters.
Location: Hemza, 20 minute far from Pokhara Lakeside.
Price for Pokhara Bungee, Per Person
For foreigners: $ 82.
For Nepalese Citizen: Rs 3500.
New bungee in Pokhara
It is still under construction; Prototype is given below;
we will try to include more detail about it in next update…………