The Annapurna Circuit Trek is the ideal adventure for adventurers, mountain enthusiasts and anyone with an interest for nature to culture. The Annapurna Area of Nepal is one among the best known trekking zones in Nepal, after Khumbu region (Everest zone). The adventure goes anti-clockwise from Besisahar to Nayapul or vice versa clockwise, passing through its small peak known as Thorung La pass 5416 m (17,769 ft). We too march via the between of two mega mountain rising to above 8000 m. known as world's deepest Kali Gandaki gorge. You will discover 4 districts of Nepal that the trekking trail is routed from Lamjung, Manang, Mustang and Myagdi.
The land mass provides an array of eye-catching mountain peaks together with different vegetation, fauna as well as communities in the region. From the height of 800 m (2624), it goes up to 5,416 m the height of Thorung La Pass. The Annapurna Circuit Trek has actually been very popular as it was 1st allowed to outlanders in 1980. This is obviously a lengthy journey for vacation goers aiming to orbit the Annapurna massif.
Map of Annapurna Orbit Trek
Best Time to Travel to Annapurna Circuit Trek
This amazing 18 days Nepal trekking program carries on from sub-tropical to alpine stage. Autumn season (September – November) and Springtime (March – May) are the very best seasons for traveling in the Annapurna range. Coz the weather condition is pleasant and warm with excellent scene. For more details, visit weather and climate of Nepal.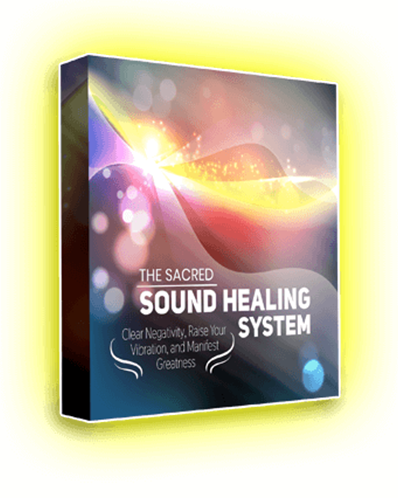 How to complete Annapurna Circuit Trek
Annapurna Circuit Trekking trail passes through huge Mountains, wonderful river, and lakes, awesome villages of different ethnic clusters and marvelous sceneries. It takes almost a half month to make an orbit of Annapurna massif. We can make a round, clock wise too via Pokhara, Tadapani and so on. But, anti-clockwise is quite famous. Itinerary is given below:
1st Day: Kathmandu (1400 m (4593 ft)) – Khudi (800 m (2,624 ft)): 7 – 8 hrs.
We can begin the Annapurna round trekking from Besi Sahar that is located in Lamjung district of Nepal. It is also possible to straightly pass by bus from Kathmandu to Khudi. Today we drive to Khudi by having picturesque foothills and Trisuli River. From Khudi you can easily notice the excellent outlook of Manaslu range (8,163 m (26,781 ft)). Night time at local hotel.
2nd Day: Khudi – Sirung (2200 m (7216 ft)): 6 – 7 hrs.
Today is our 1st day of trekking. We pass by beautiful falls, suspension bridges, and dense green forest. To get closer to Sirung, we encounter an authentic Tamang cultural settlement, Taranche. We experience the close-up scenery of Manaslu, Nadi Chuli etc in Sirung. The mountains appear closer now. In home stay of Sirung, where exactly we can appreciate the cultural program arranged by the inhabitants for the guests.
3rd Day: Sirung – Jagat (1,330 m (4363 ft)): 6 – 7 hrs.
Today as we depart from Sirung to Jagat it is comparatively easy track for us. Following the Marsyangdi River, we march via wonderful landscape, waterfalls, woodlands and villages. After up and down and crossing few suspension bridge we arrive at Jagat and spend the night. Some people may choose to stay at Chamje too.
4th Day: Jagat – Dharapani (1,960 m (6,430 ft)): 7-8 hrs.
After having morning breakfast, we decent down to river and again trek upward to Taal. On the way, the views of Annapurna range from Chamje is quite remarkable. After tapping in Manang district from Taal, we pass a big bridge to Dharapani to stay in overnight.
5th Day: Dharapani – Chame (2,710 m (8,891 ft): 5 – 6 hrs.
Today, the track triggers the west in Manaslu. We do have the choice to check out few hot springs to chill out and recover from lengthy days' trek. We ascend for few hours and we reach Bagarchap, a tiny village influenced by tibetan-lifestyle. We and then get into thick forest, pass by bridges, waterfall and rise to Chame through steep stone steps. Remember that Chame is the headquarter of Manang district.
6th Day: Chame – Pisang (3,300 m (10824 ft): 5 – 6 hrs.
We keep walking on the edge of watercourse for a long time around seven hrs. Passing through narrow gorge with steep sides. In brief, we detect our-selves in U – shaped Manang Valley lies between 2 huge mountain peaks. After strolling throughout all these wonderful areas we achieve Pisang. Let us remain all night in lower Pisang.
7th Day: Pisang – Manang (3540 m (11614 ft)): 6 – 7 hrs.
There are 2 ways to Manang, now we stick to the trail that drives us to Upper Pisang by way of Geru. This trail ensures superb views of the attractive landscape along with the great mountain ranges counting Annapurna and Pisang. The trail keeps on climbing and at this point, you will experience the stormy and dry climate of the range. This is the reason that makes Manang an extraordinary place of keenness for the tourers. We will arrive at Manang where you will have the chance to visit Barge monastery, probably the biggest cloister in Manang. It takes half an hour to reach Manang from Barga. We will remain overnight at Manang.
8th Day: Rest Day at Manang:
Manang is an incredible place to utilize an acclimatization day. To be able to tackle with altitude related problem, we keep us busy today to maintain our health, with a short hike during the day, to either one Gangapurna Lake or Bhojo Gumba. Or even we can take a consult with Himalayan Rescue team about problems and take a medicine for remaining days.
9th Day: Manang – Yak Kharka (4,110 m (13,484 ft)): 3 – 4 hrs.
The journey is reduced today due to the higher elevation. The trail gradually goes down from the Manang village. The route turns to the north and goes by few nice villages since the path continues on to attain height. On the way, we can see the grazing horse and yak. And we arrive at our overnight stop at Yak Kharka, the place where we can find the good lodges nearby.
10th Day: Yak Kharka – Thorong Phedi (4,600 m (15,092 ft)): 3 – 4 hrs.
Today after taking walks for sometime we pass by a suspension bridge and get to Ledar village. Again we strive up to Thorang Phedi, it is the last community before Thorong La pass. We can easily notice the lovely Mountain View through our trek. Phedi means foot, in local language. So, it is a small village which lies in the base of Thorang la peak. Night-time in thorang-fedi.
11th Day: Thorong Phedi – Muktinath (3,800 m (12,467 ft)): 7 – 8 hrs.
We get up early in the morning and walk up to the Thorang La Pass (5416 m (17764 ft)), one amongst the highest passes on the planet. Thorang-la-pass is perhaps the topmost point to appreciate the whole Annapurna Mountain ranges. Let us have a few pics before proceeding to Muktinath, the holy spot of Hinduism and Buddhist. We can expend the nighttime in Muktinath.
12th Day: Muktinath – Marpha (2,670 m (8,760 ft): 4 – 5 hrs.
Departing from Muktinath the path will pass the world's deepest gorge, Kali Gandaki. We descend down for Kagbeni (a gateway to upper mustang trek) and to Jomsom and finally getting to Marpha. This place is well known for its apple gardens with popular Apple Brandy. Break over-night in Marpha.
Note: From Jomsom, we can take a short flight to Pokhara.
13th Day: Marpha – Kalopani (2,530 m (8,300 ft)): 5 – 6 hrs.
Today, the path now turns out through Chokhopani village where we run over typical small towns of the ethnic Thakali individuals. The trek passes apple orchards together with beautiful mountain landscapes. Some real pinnacles we can see today are Dhaulagiri, Annapurna I, Fang Tukche Peak and Nilgiris. Our trek finishes up at the town of Kalopani, the place where we are going to spend the overnight.
14th Day: Kalopani – Tatopani (1,200 m (3,937 ft): 6 – 7 hrs.
Our adventure today is for the most part downhill. As we descend, we face the subtropical woodlands, lavish with vegetation again. After crossing bridge in Ghasa, we advance toward the hot springs of Tato-pani via Rupse waterfall and Dana. Remember that, Tato means hot and Pani means water in Nepali language. At Tatopani, we pass the night and also appreciate the hot springs.
15th Day: Tatopani – Ghorepani (2,850 m (9,350 ft)): 7 – 8 hrs.
We clear up the Kali Gandaki area and then travel up, to the Ghar Khola valley. Mountain Ranges are beautiful to observe. In short, today is a little bit tough day for climb up to Ghorepani, around 50 to 60 degree incline up through with Ghara, Shikha, and Chitre. Let us pass and enjoy the views of dense rhododendron forest. We have to remain at Ghorepani and get prepare for trekking to Poon Hill for tomorrow morning.
16th Day: Ghorepani – Tadapani (2,700 m (8,860 ft)): 6 – 7 hrs.
Before the sun rays strike the mountain top, we must be at Poon Hill to appreciate the Sun rise view. So early in the morning we trek towards Poon-Hill and wait for sunrise. It is an excellent viewpoint to take pleasure from the great views of Pokhara, Mustang and other highest mountains including the close up outlook of the Annapurnas and Dhaulagiri ranges. After taking enjoyment we descend down to Ghorepani and move towards Tadapani via beautiful village and greeny forest.
17th Day: Tadapani – Pokhara (850 m (2,789 ft)): 6 – 7 hrs.
Today is our final day of Annapurna circuit trekking. From Tadapani, we take a steep descent via cultural village known as Ghandruk. Here, we appreciate the stunningly close-up towering perspectives of Annapurna South, Fishtail and Mt. Hiunchuli. We proceed with our trek to Nayapul from where we take a ride to Pokhara by vehicle. Overnight stay in Pokhara.
18th Day: Pokhara – Kathmandu (1,400 m (4,600 ft)): 5-6 hrs.
Today is our celebration day of our successful trek. Early in the morning after taking breakfast, we drive or take a flight to the Kathmandu valley and relax.
At Last, for adventurers who tend to have a shorter trek in a similar track than Annapurna round Trek – 14 Days will work best. Additionally, have Annapurna Base Camp Trek – 11 Days for trekkers wishing to achieve the base camp of Mount Annapurna.