An alpine lake Gosaikunda which is spelled as Gosain-Kunda, Gosain is name and Kunda means lake in the local language is situated in Rasuwa district of Nepal at the height of 4380 meter. Gosaikunda journey in Nepal famous for a astounding and impressive attractive beauty and is truly one of the ultimate trekking spots on the planet. Gosaikunda lake is a holy lake with a spiritual perspective, a large number of Hindu pilgrims from Nepal and also India go over to the area during Janai-Purnima festival. According to Hindu mythology, It is believed that Gosain-kunda created by lord Shiva through his holy trident named as Trishul to get rid of thrust and poison. Commonly, which remain frozen around 4 to 5 month. From November to May.
Summarized Info About GosaiKunda Trek
There are around 108 alpine lakes lies in this region among them Bhairav Kunda, Naag Kunda, Saraswoti Kund, Surya Kunda and Gosaikund are quite famous. The challenging Lauribinayak la pass at an elevation of 4,610 m is on its outskirts which is near to Suryakunda. Gosaikunda is being a part of Langtang National park is rich on biodiversity.
The Kunda or lakes are melted to form Trishuli river which is mostly renowned for rafting adventure in Nepal. During trekking period we can see amazing views of Langtang and many other great Himalayan range.
Average and seasonal temperature.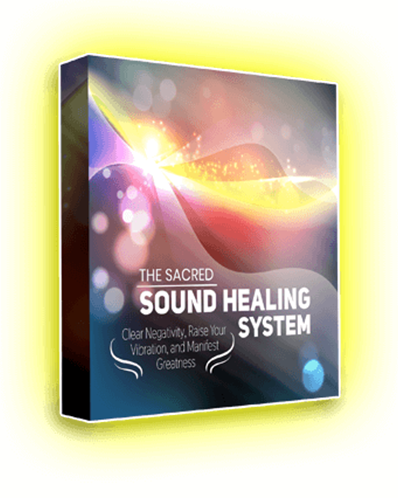 Nepal has diverse topography region the lower altitude-land known as Terai, mid-land Hillly region and higher altitude-land Himalayan region. The temperature and climatic condition may vary according to topography region. Terai region lies on southern part and Himalayan region lies on northern part of the country.
Climatic condition according to topography:
Weather conditions vary drastically because of the extreme variance in altitude in the over-all area. Morning is commonly clear.
Terai region: in general Terai belt has humid and hot during summer, the temperature may rise around 45°C and cold in winter.
Hilly region: Usually the climatic condition seems moderate often and cold in winter.
Himalayan region: The climatic condition is cold often above an altitude of 3000m and extreme cold in winter period. Higher Peaks are covered by snow whole year.
Nepal have 4 seasons Basically;
Autumn (Sep., Oct., Nov.)
Winter (Dec., Jan, Feb.)
Spring (March, April, May)
Monsoon (June, July and Aug.)
Locally or Advancedly Nepal have 6 seasons which are divided as follows:
Basanta Ritu (Spring Season)
Grishma (Early summer)
Barsa (Summer monsoon)
Sharad (Early autumn)
Hemanta (Late autumn)
Shishir (Winter season).
Note: The word Ritu means season in Nepali language. And each seasons have duration of 2 month.
Click here for more details about seasonal activity
Best Time to Trek Gosaikunda is Autumn and spring season. Actually, Gosaikunda situated at starting phase of Himalayan region.
Autumn Season: During the period of the autumn season, the night time remains colder in mountain ranges. However at day time the bright sun makes pleasurable temps. Probably this is the best season to do trek over GosainKunda but at this season you can't get chance to view green forest covered by red and white rhododendron flowers.
Spring Season: This is the time of flowers and birds and temperature is moderate. Especially below 3500 meters of height, rhododendrons forest are covered with white and red color flowers. Weather condition may change frequently often this time rain, fog, mist and can be appear. You may know that Mountain weather conditions is highly surprising.
On the other season short trek can be done. Jump here for more detail about Weather and Best time to visit Nepal.
How to reach Gosaikunda
Well its time to explain my experience on this Gosaikunda trek. How to reach and ways to reach Gosai Kunda?
Gosaikunda is a part of Langtang National Park. It lies between Helambu (Northern part of Kathmandu) and Langtang Valley. It depends on trekkers choice whether starting from Syafrubesi to Langtang valley and trek along with Gosaikunda to Sundarijal or vice versa. Or Start trekking from Dunche the administrative headquarter of Rasuwa district. I had started my trekking from Dhunche to Golfu Bhanjyang. Following are the Day by Day itinerary.
1st Day: Kathmandu (1,400 metres (4,600 ft)) – Dhunche (2,030 metres (6,660 ft))
Dhunche is normally trendy in form of the starting point. One day prior to the journey we already reserved a ticket for the bus. Because only a few number of buses are running per day. The road seems zig-zag and bumpy but scenic drive through the beautiful village and great views of snow capped huge Mountains made turned our trip pleasurable.
2nd Day: Dhunche – Sing Gompa, Chandan Bari (3250 meters (10662 ft))
Early in the morning after having Breakfast in Dhunche hotel, we started our trekking gradually ascent through stream called Ghattae Khola after while strolling few minutes a suspension bridge arrived. Afterward, we strive to meet target passing through green rhododendron and oak forest because it was a lengthy steady climb to reach Sing Gompa (3,250 m). It took almost 7 hours to complete steeply up trail for us. Simply, I have to tell that our pace is fine not haste to acclimatize our body from altitude. We are a little-bit lucky too, that along the way we had an encounter with langur Monkey and Musk Deer. Overnight at hotel.
3rd Day: Sing Gompa – Gosaikunda (4,380 m (14,370 ft))
After having warm muesli in the morning we moved more upward via Lauribina to Gosainkunda. Beautiful surrounding and perfectly amazing views of the white snowcapped mountain with chilling environment intoxicate us very easily. Lauribina (3,700 m (12,100 ft)) is a place where many internal and foreigner tourist choose to stay for morning view and to acclimatize with altitude for next day. Actually, altitude sickness is a challenge since the ascent is quite steep and no vegetation from here. It is the great spot to view Manaslu, Langtang range and other great Himalayas.
4th Day: Gosaikunda – Ghopte (3580 m (11745 ft))
After One night stay at Gosainkunda early in the morning around 6:30 we decent few step toward the lake and worshiped as per my religious belief, I had planned to dive over the lake but it was extremely cold and the bank of a lake was turned into hard ice. So, I didn't dare to swim. After few minutes we started our journey towards Lauribina La pass (4,610 m (15,120 ft)) near to Suryakunda. We took a rest for few time and took the pic and started to decent to Ghopte via Fedi where we took a tea break and vegetation parts have been started from here. According to our pace, it took 8 hours to reach Ghopte.
5th Day: Ghopte – Golfu Bhanjyang (2130, m (6988 ft))
After having lemon tea, Early in the morning, we moved as usually we had. Because we have an options to remain for lodging and fooding at Thadepati (3490 m (11450 ft)), just took 2:30 hour from Ghopte. From here you can choose the route for Helambu too. After taking a meal over there we chose to decent rapidly for Golfu Bhanjyang. In accordance with pace, you can get options to stay in at Tharepati, Mangen-goth, Kutumsang and several villages further down-hill. We had passed all those villages, beautiful alpine forest, pleasing sound of rivers plus springs, Buddhist Gumbas and arrived at Golfu Bhanjhyang at dusk & stayed Overnight here.
6th Day: Golfu Bhanjhyang – Kathmandu 1,400 metres (4,600 ft)
Today, We became very happy and tired and sad too that our trekking adventure is gonna finished. From here we can get bus at 10 am a bus per day seasonally and took 5 hours to reach Kathmandu. The road seems very worst condition, according to local people because of massive earthquake of 2015 and landslide every infrastructure got damaged.
Shortly, our trip to Gosaikunda was totally fantastic and incredible. The place was multi-diverse in every aspect. We have learned and saw many things related to Mega Mountains, local culture, Flora and fauna, altitude, power of Nature and had encountered with different people from the world. Definitely, Once is not enough am looking forward to getting back.
Things to remember before Trekking to Gosaikunda
Must have to carry jacket, sweater, gloves etc.
Better to take trekking stick.
If you aren't veteran trekker keep going slowly to acclimatize with altitude because altitude sickness may concern.
Better to take your favorite snacks, bottle of water and chocolate bar with you for a way before trekking.
Take some medicine and first-aid kit.
Sunglasses with UV ray protection.
Don't try to pluck or disturb flora and fauna respectively.
It is not an easy access for anything as you aspect alike your home country and house. Because you are going to Higher Mountain. Try to be flexible and adjust.