Pulastya Pulhashram is situated at the Pachhai of Myagdi district in Nepal and it is one of the top pilgrim sites of Hindus sect. Before describing this point, it is very necessary to know about this area – Myagdi area is packed with many holy places, sacred sanctuaries, burial place of great saints, mountains, and rivers. Whole the area in this site is known as Siddhi Peeth (seat of accomplishment), because from a long period many famous Rishi used to live, meditate and enlightened in this sacred place.
In Myagdi district there are very important places, among them Galeshwor Dham and Pulastya Pulhashram is now getting quite famous yearly by yearly. Just a few years ago this place was not quite famous as much today it is, nowadays thousands of pilgrim (Tirtha yatri) from India and Nepal arrive here each year. The area is not only perfect for Pilgrim but also quite amazing for nature traveler. I have mentioned few summarized information about both places below.
Pulastya Pulhashram Fact
According to the prehistoric holy text, Srimad Bhagwat Maha purana, this area is considered to be one of the most scared ones amongst world's 15 pilgrimage places. However, untill a few years ago, the area remained shadowed due to the lack of infrastructure, conservation, and proper promotion.
On the words of Srimadbhagwat-Mahapurana, spots like Kurukshetra, Varanasi, Rameshwaram, Narayan Ashram, Gaya, Pampa Sarovar, Naimisaranya, Prabhas, Madhupuri, Phalgu Tirth, Bindu Sarovar, Sitaram Ashram, Kushasthali, Prayag and Pulastya Pulhashram has been termed as the very important Holy site. The ancient Purana has mentioned that famous three sages namely, Pulaha, Pulastya, and Vishrava used to meditate at this place and they were devoted to Lord Shiva.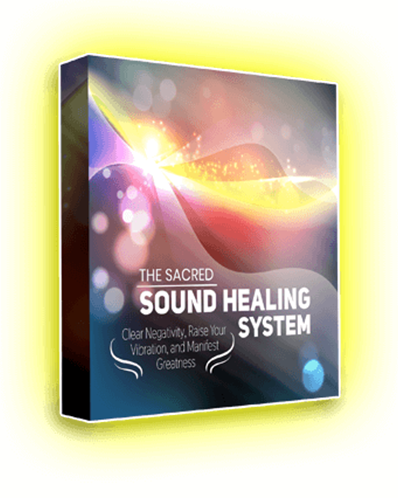 Vishrava was a son of Pulastya Rishi, alike his own father he was a great virtuous saint and Vedic scholar. It is said that Lankeshwar Ravana a son of Vishrava Rishi was born and grownup in this place.
There is also a place of public interest, that is, Ravana's navel buried place, nearby the Pulhashram of Nepal. Based on this, the Pulastya Ashram is also known as the birthplace and risingplace of Ravan. Local public states that, later he gets married with "Mandodhari" a daughter of local Thakali's of Thak-khola in Mukti kshetra, in a long term, he became king of Lanka. Still, we can see many thakali people lives in this area.
Remember, Pulastya and Pulaha were the son of Lord Brahma (the creator), and Vishrava was the son of Pulastya Rishi, it means Lankapati was a grandson of sage Pulastya.
Few foreigners still get confused about this area, even some Pilgrim arrive here by calling it as Muktinath Yatra (Tour). But in reality, there is a slight difference between Muktinath and Pulastya Pulhashram Yatra. Since both lie within shalagramkshetra or Mukti kshetra but they are not identical. Means both are a bit far from each other. However, if you want you can include both places to worship in your tour itinerary.
Galeshwor Dham Fact
Galeshwor temple stands on the large Chakra-Sila Covering an area of 9 Ropani (4578.48 meter square) near to the holy confluence of Kali Gandaki and Rahu river is considered to be very important in the Religious, historical and mythological point of view. The main shrine is also known as second Pashupatinath.
Galeshwor temple premise is surrounded by other attractions in each direction, where we can appreciate Kalanjoor and Pulastya Pulhashram in the west, Gayatri Mata temple and Krishna Gandaki in the east, Muktinath, Dhaulagiri massif, and Rikhar (Penitential acreage of Seven sages, Saptarishi) in the North, Beni bazar and Beni river in the South. 108-shivalingam and the penance cave of Jad Bharat (son of Rishabhdev) is also another attraction of this area.
Why is it called Galeshwor dham?
According to the Shrimad Bhagwat Purana, Balaram, elder brother of Lord Krishna and great sage Kapil muni has prayed and visited Jyotirlinghishwor Mahadev of Galeshwor.
It is believed that it is the exact place where Galab rishi performed austerity of Shiva.
It is believed that, when Lord Shiva is taking the dead body of Satidevi towards the Himalayas mountain alongside the banks of Krishna Gandaki, Satidevi's throat (Gala in Nepali and Hindi language) collapses in this place, and later, Jyotirlingeswor Mahadev is derivated in the form of Shiva Shakti.
Why is Galeshwordham called Meditation Land?
In the past Many great pilgrims like son of lord Brahmaji Maharishi Pulastya Pulaha, Vasishtha, Kapilmuni, Galav Rishi, son of Rishabhdev – Jad Bharat, Benedictory Yogi Swami Ishwarananda Brahmachari, and many other great saints has received perfection (Siddhi) and Moksha by performing austerity in this place, so Galeshwordham is known as Meditation land.
Supernatural Place: This is also another attraction of Galeshwor dham, it is also known as a supernatural dham. because the idol of Jyotirlingeswor Mahadev inside the main temple is not created by human beings. The Jyotirlinga founded in the single spherical stone (Chakra Sila) naturally by covering an area of the 4578.48-meter square from the beneath of Krishna Gandaki coast. A small pond, also known as Jalbaraha Kund at the upper part of stone doesn't remain Dry even in Dry season.
There are several self-revealed signs on the surface of Chakra Sila akin to Nagdev, Shankha chakra, Shalagrama, Ganesh Shivalinga, and God's feet. We can see and worship it, but amazing things happen automatically at here that those marks or sign get disappear and appear sometime.
If you have any question or information regarding Pulastya Pulhashram and Galeshwor dham, please don't hesitate to comment or contact.Follow my blog with Bloglovin