After making your mind to do a trek in Nepal, it would be sensible to do research before shelling out your dollars easily to some random companies. Now, you may have wonder, how to find the best trekking companies in Nepal? Well, there are thousands of travel and trekking agencies in Nepal. You know, to have a sweet result, struggle and patience are necessary, so nothings to do with hurry up. There are many interesting regions in Nepal such as Everest Region, Annapurna area, Manaslu and etc. are nearly unapproachable without a planned group tour. Nevertheless, yes there are few solo hikers who dare to take a risk in such places but it's a rare case. Similarly, no solo trekkers are allowed without companions of guide or porter in some restricted parts in Nepal. So it is very necessary to search a perfect tour operator, company or travel agencies to achieve entry permits for a highly restricted area such as upper mustang, Dolpo etc. See here more about trekking permit in Nepal and the area.
Don't know where to go and which places to choose? Check it here the best destinations for a trek in Nepal.
How to Choose Best Trekking Companies in Nepal?
A well planned organized trip is generally the safest, easiest, and troubles avenues of travel. We all know that choosing a right trekking company is not an easy task, passing thru muddling situation is common in this scenario since we have to choose one among thousand agencies. Excellent or worst, your entire trip experience will depend on your service provider's management. There are many options on the table to determine and make a decision which service provider can take care of your fantasy vacation? To make it easy for you, we have shared some ideas for selecting the most appropriate company for you, proceed below:
1. What is Included and Not Included in Cost
This term is very necessary to check if you have decided to do travel in Nepal or anywhere in the world. Many travel agencies and trekking companies in Nepal, do offers the different scheme to attract clients. Check in the official website or ask them whether they are including or excluding the facilities like pick up drop charge, breakfast, domestic flight tickets, TIMS card, Entry permits, meals, accommodation, guides, porters and etc. in a trip cost. Also never forget to read the terms and conditions applied by them to each different trip and companies by itself.
2. Local Guides
This is also another important thing, so you must be aware of scammers. Because guides have an ability to make or ruin our journey. Some time we can see in online news portal that, few persons get caught due to submission of fake academic credentials to obtain authorized guides license and bla-bla. The un-professional guide doesn't have knowledge about the roles and responsibilities of their business. Often these types of guides get hired by free independent traveler and un-certified companies in Nepal.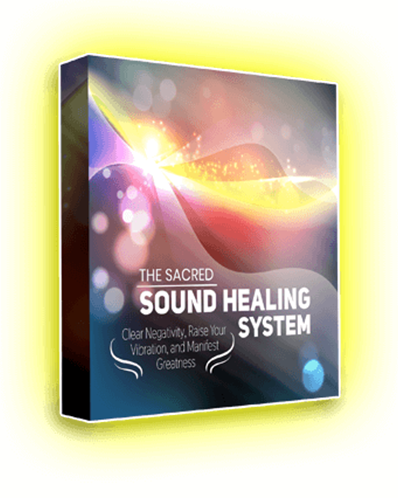 This is how the professional and certified travel company hire guides in Nepal
In general, NATHM (Nepal Academy of Tourism & Hotel Management) give license & produce skilled manpower for Tourism and Hospitality Industry in Nepal. Professional, certified and renowned companies do have different terms and condition to hire a professional licensed guide produced by NATHM. The good company holds 'A' graded excellent tour and trekking guide by filtering because new comers have to face an interview and test again. Those who pass every step finally get selected and retrained with advanced way as per company's rules, to make them able to handle threat in any situation to protect tourist or client. Even some organization send them abroad for further training. Similarly, after requalified they are divided for a distinct destination according to their locality and specialization of the area.
3. Research the Price of different companies
Often every people wants to invest in the right place, nobody in this world wants to hand out money without expecting nothing in return. Anyway, this context is about the tourism industry, so you/we pay for satisfaction. As I already stats that, there are many local trekking companies in Nepal, each of them have a different price for a variety of activities and destinations.
Be aware of over charger and abnormal price, never relay on extremely cheap travel operators or companies in Nepal. According to the latest news, low-cost agencies plays villain tactics to earn by ruining your trip, see here for more detail about unnecessary rescue scammers. And also, I highly recommend you to inquire if there are extra fees and costs to pay after arrival and so on.
4. Legality and Association of Agencies
This is the most important part, that every traveler must have to care about. This is the 21st century, so be aware of fraud organizations and people in this world. Always check whether the trekking companies and travel agencies in Nepal are registered or not. Every tourism related companies in Nepal have to be registered with Nepal Government's bodies. Additionally, you can monitor their association with well-known organizations which can outline the trustworthiness of the service provider. For instance, trekking firm needs to have registered in Nepal Tourism Board and Trekking Agencies Association of Nepal, NTB, and TAAN respectively. It is possible to check out the listed trekking agencies registered in TAAN via TAAN's official web-site. Next, if perhaps some company offers climbing expedition, it has to be a member of Mountaineering Association of Nepal (NMA).
5. Corporate Social Responsibility (CSR) Policy
CSR represents an organization's actions regarding attempts to support the environment and society. Personally, I think it's worthwhile to choose a company that delivers notable care and also gives back to the local place you are travelling to. In the past, this concept was not widely implemented in Nepal, but now the idea of Corporate Social Responsibility (CSR) is becoming vital. In terms of the tourism sector, it is also known as ecotourism and it is in trend everywhere. The motto of CSR policy is to create a safe and eco-friendly environment better for everyone. So make sure that if they are using local guide and services without impacting nature or not. But be careful from unregistered and fraud trekking agencies and organizations, because still there might be a few of tourism agencies duplicitously saying they practice ecotourism but quite possibly be responsible for awful activities against the environment and the society.
6. Experience Year of the travel or Trekking agencies
I think it is not necessary to make bla-bla about experienced vs non-experienced. So let's come to the point, the years of Working experience is a very important aspect to figure out the services of the Companies. However, it doesn't mean every old company is 100% fit for you because new agencies are founded by a new generation to compete with old ones. It is true that usually, the better service providers keep continues in the business for a long period. Seeing that the majority of the service providers or trekking agencies in Nepal operate their business with the recommendations of the valued clients and critiques. If you want to choose the new one, it must be managed by experienced guide or experts, not a common businessman/women.
7. Reviews and Testimonials From Clients of Company
Normally it is an easy way to inspect the value of whatever. Though it is somewhat unusual for a travel and trekking agency to put up any bad reviews on their official web page, the customer feedback can help you to obtain the general concept regarding their services. Browse through what everyone is mentioning as far as possible. However, if you would like to evaluate thru additional source, go for TripAdvisor, Lonely Planet, TourRadar and etc. Even sometime you may encounter a client's e-mail in the forum, which might be helpful if you desire to have more facts about the company. Another alternative way to find the critiques of different travel agencies and their services is social media such as Facebook etc. There are different types of people with distinct habit and desire, always look averagely, because often people do comment only when something didn't meet with their desire. For instance, some time we found like this comment, so evaluate averagely:
Use your common sense if you find some comments and one star in following types of comments.
"My Everest base camp trek is worst because I can't found any luxury hotels over there"
"first time I encountered delay flight in Nepal, while traveling from Kathmandu to Lukla and vice-versa"
"Ghorepani Poonhill trek suck, because I feel pain in Ulleri steep"
8. Be prepared and know your desire
It is not wise to compare the overland limousine tour from Los Angeles to Portland and altitude trekking in Nepal. It is very necessary to be prepared before having a trip to the Himalayas of Nepal. You must be ready with physically and mentally, however no need to be afraid because you are not going to climb Everest. I mean somewhat you must be physically fit to do the mid-level hike in Nepal, otherwise, no trekking companies in Nepal can satisfy you. Next, know yourself and be clear where you want to go, what you want to do, imagine practicable expectation, days you want to spend, what types of service you want, how much you can afford, how is your health condition and etc.
9. Size of the group and Safety measure applied by the company
Most of the trekking agencies in Nepal have the willingness to handle 15 persons per group. There may be some unique agencies who dare to handle a large group. But, you know it is very difficult to adjust with a large number of holidaymakers. Better choose the company which handles small group, because it will be easier for you to adjust with lesser people.
Take a closer look at the company safety benchmarks, which can be done it in various means either by checking official website or by viewing review (the method is discussed already above). Or you can send an email enquiry about it. Different agencies have a distinct standard about safety measure.
For your easiness we have listed few top trekking agencies for Nepal, check it below.
Best Trekking Companies in Nepal
The following top companies are the authorized leading agencies of Nepal and have no record of any fraud activities.
Conclusion
To find the best and reliable trekking agencies is not an easy task, I hope above mentioned advice is enough to find the best trekking companies for Nepal.
If you have any suggestion and question, you can comment or contact us.